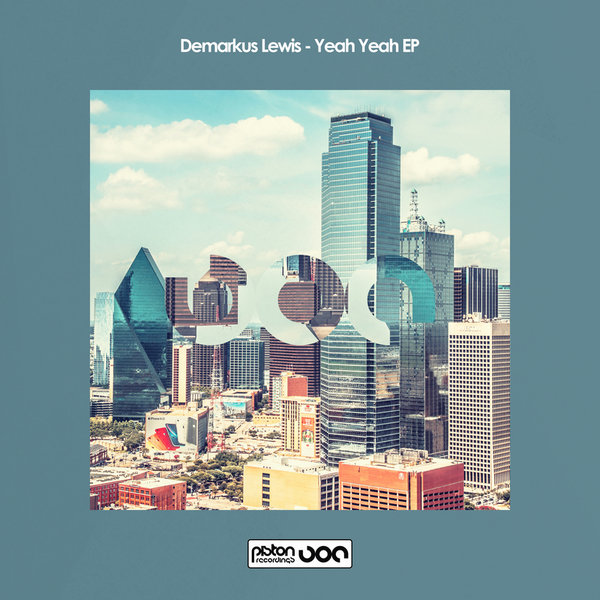 The legendary Demarkus Lewis returns to Piston Recordings with the superb Yeah Yeah EP. It's been a while since we had Demarkus here, it was back in 2017 on his fantastic Sing It EP, and we couldn't be happier to see him back. Over his long and successful career, he has seen releases on Nervous Records, Slip N Slide, Black Vinyl, Kingtstreet Soundz and Guesthouse Music to name just a few. He also owns the successful Grin Music where he showcases only the finest grooves. It's no wonder this guy is considered a legend in the underground scene. If you're in the market for the perfect club weapon then you've landed at just the right place.

The Original Mix of Yeah Yeah sets off with an inviting chunky kick drum and crispy hi hat combi. The track breaks to reveal warm, analogue notes, with a rich, classic theme before the track kicks back in. A deep bass powers the low end as those chords become infectious. Metallic layers peek through alongside cool vocal shots. The bassline gets funky as the groove intensifies putting this one firmly at the top of any playlist.

If You Wanna offers up a beautifully constructed mixture of funky grooves and upfront deep house goodness. Tight beats lead the way as flurries of rhythmic percussions light up the vibe. A series of different vocal shots add character and intrigue to the groove as a deep, infectiously groovy bassline powers through. Mesmerizing and captivating, the perfect fodder for the late-night session.

Ritz is back, this time he's on the remix duties for Yeah Yeah. A workhorse in the studio, Ricardo just never lets up. His string of quality cuts on Piston just keeps getting bigger and bigger. His last effort was the album titled 44, which garnered a great deal of support. After getting the electronic music bug in the mid 90's, visiting clubs, he quickly found Deep House, Deep Dub, House and Leftfield House. It was under the pseudonym M0u53 the he released several singles in 2015. In 2016 he changed his stage name to Ritz, and since then he has worked with many national and international publishers such as ARTS, Blossom Kollektiv, Hypnotic Room, Open Bar Music, Plastic City and many more. He also runs his own imprint called Left Hook Recordings where he showcases his own unique sound. He rarely does DJ sets and when he does, it is on special occasions using only his own music. On the remix here, Ricardo opts for a break beat style drum pattern, which becomes instantly infectious. Delicate vocals and cool FX fill the spectrum as a hypnotic chord weaves through the sound. Hi-strings and deep basses contrast, creating a deep atmosphere that will definitely grab a lot of attention. A must have, no doubt.