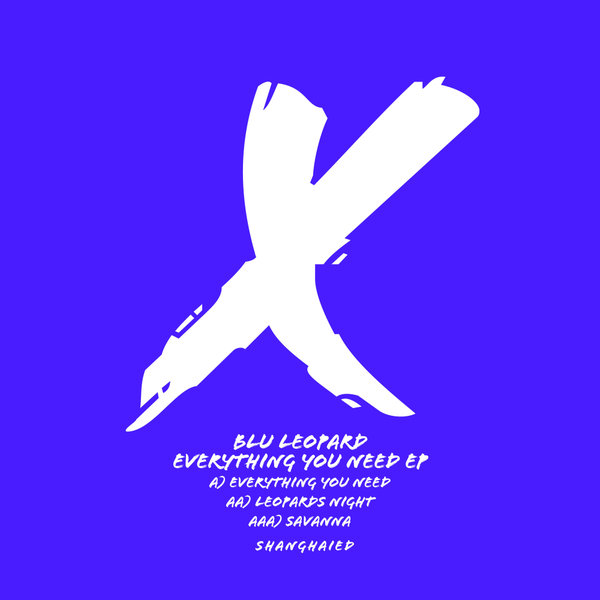 We are super hyped to welcome back the ever-elusive producer who goes under the name of Blu Leopard, after his initial release with us 'Rock The House' last year we could not wait to hear more from him and boy did he deliver!

The Leopard has dropped a killer 3 track EP for us this round and what a treat and journey it is!

Everything You Need - The title track of the EP is a certified Deep tech weapon! super crisp production lends it's self to a super infectious groove that will take you right into the jungle with him and beyond! a dope vocal, heated bass-line, and powerfull drums make this one irresistible.

Leopards Night - A signature track with super minimal drums but a heavy groove, you can feel the jungle atmosphere in this one with is natural background noises, it has a more tribal feel than the lead track, has a wicked little acid tinge that comes in from midway and a cool vocal explaining the personality of the Leopard it's self.

Savanna - Last but no means least he wraps things up with arpeggiate synth-led track, deep, melodic and still a feeling of deepest Africa.

WE LOVE THIS EP! we hope you do too.