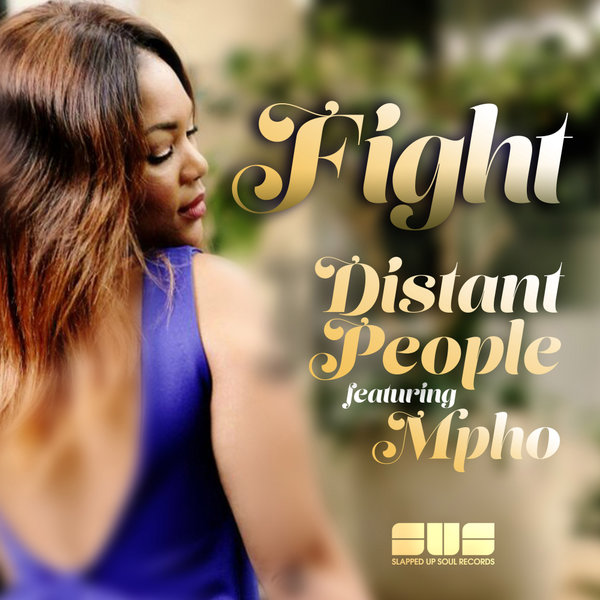 Fight
Original Mix

(7:01)
Fight
Magic Soul Mix

(6:35)
Fight
Instrumental Mix

(7:01)
Fight - Distant People, Mpho

Written and recorded by Mpho Masilo
Produced by Distant People
Keys by B Tharme.

Distant People aka Joey Silvero is a UK DJ and producer who cut his teeth on the Midlands Drum and Bass scene before getting into House music, and predominantly Afro and Soulful House. The first release came in 2009 with Patrick Chappell on vocals, a tune called 'Just Sing', and Joey has prolifically kept the hits coming with collaborations including Hannah Khemoh, Tasita D'Mour, Nickson, Diana Waite, Rainy Payne, Nicole Mitchell, Stephanie Cooke, Carla Prather, Kholi, and is credited with an excellent remix of Sabrina Chyld, Gumzito and Crookid's 'Piece Of My Mind'. He is a DJ in demand, having played at Strawberry Fields, Miss Moneypenny's and Passion. This is his third release with talented South African vocalist Mpho Masilo, prior tracks include 'Galaxy of Love' and 'Get Away'.

This release is on Slapped Up Soul, a label that continues to support quality soulful talent. With more than 30 releases, the label goes from strength to strength with its groundbreaking approach to dance music. Past releases include contributions from Lifford Shillingford, Robert Owens, Soulista, Tai Malone, Mike City, Cleveland P Jones, Sterling Void, Dawn Tallman, Circle of Funk, Taliwa, Wipe The Needle, Gary Bardouille, True2Life, An-Tonic, Louise Golbey and Mr V.

Fight is about the ups and downs of living in a troublesome relationship, and Mpho expresses her sadness and frustration via her brilliantly clean and smooth vocals. She brings the listener right into the heart of the song with her emotive feelings of regret and her optimistic yearning for brighter days.

Distant People's production sets the mood with a lively dance beat, and luxurious keys, but a touch of melancholy to reflect the desire for more love and less contention. It's a song that will have the listener dancing and swaying, enchanted by the beautiful delivery, a song that represents hope and positivity to overcome difficult relationships and emerge through the experience as a stronger team. Fight is a track that is worthy of its place in every DJ collection this winter.

SUS034 Fight - Distant People, Mpho - released on Slapped Up Soul - December 2018

By Sue McDonald (Twitter: @SueVMcDonald)
© Sue McDonald 2018. Unauthorized use and/or duplication of this material without express and written permission from the author and/or owner is strictly prohibited. Excerpts and links may be used, provided that full and clear credit is given to Sue McDonald with appropriate and specific direction to the original content.