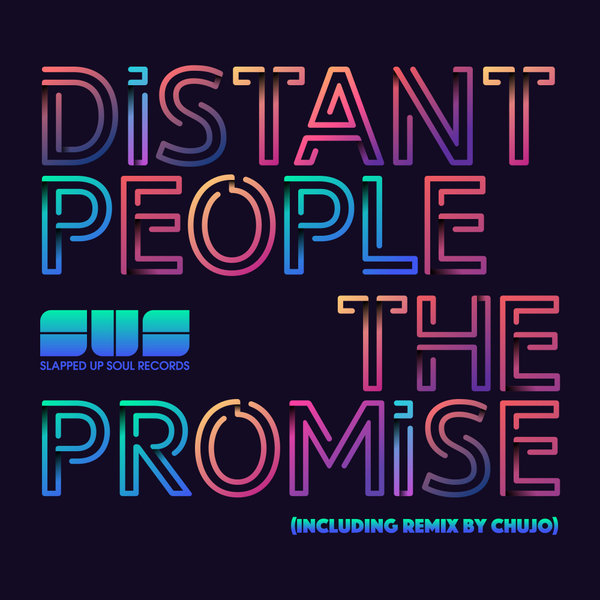 The Promise -Distant People

Distant People aka Joey Silvero has been producing quality cuts for some time now. After several years on the UK Midlands Drum and Bass scene, he directed his talents to House music, bringing Afro and Soulful magic to his productions. For over a decade he has produced a multitude of music, collaborating with great vocalists including Patrick Chappell, Hannah Khemoh, Tasita D'Mour, Nickson, Diana Waite, Rainy Payne, Nicole Mitchell, Stephanie Cooke, Carla Prather, Kholi, Sabrina Chyld, Richelle Hicks, Mpho Masilo and many more. He is also a talented DJ who has appeared at many prestigious locations and festivals.

Chujo is from Soweto and is known for his first-rate production, skilful keys, and fine remixes bringing joyful and positive vibes to all of the music that he creates.
This release is on Slapped Up Soul, a label that continues to support talented artists around the world. With more than 30 releases to date, the label continues to bring quality vibes to the dance music industry including contributions from Lifford Shillingford, Robert Owens, Soulista, Tai Malone, Cleveland P Jones, Sterling Void, Dawn Tallman, Circle of Funk, Taliwa, Wipe The Needle, Gary Bardouille, True2Life, An-Tonic, Louise Golbey, Mike City and Mr V.

The Promise is a story of compelling passion and attraction, with warm, honey-toned lyrics from a mystery male vocalist. Distant People's original mix production is deep, soulful, and beguiling, just like the irresistible allure referred to in the lyrics. Chujo elevates the tune with classic hi-hats and an upbeat piano vibe which gives a jazzy 80's feel.

The Promise is a spellbinding summer soulful classic, promising to captivate hearts near and far.

SUS034 The Promise - Distant People - released on Slapped Up Soul - June 2019
By Sue McDonald (Twitter: @SueVMcDonald)

Sue McDonald 2019. Unauthorized use and/or duplication of this material without express and written permission from the author and/or owner is strictly prohibited. Excerpts and links may be used, provided that full and clear credit is given to Sue McDonald with appropriate and specific direction to the original content.