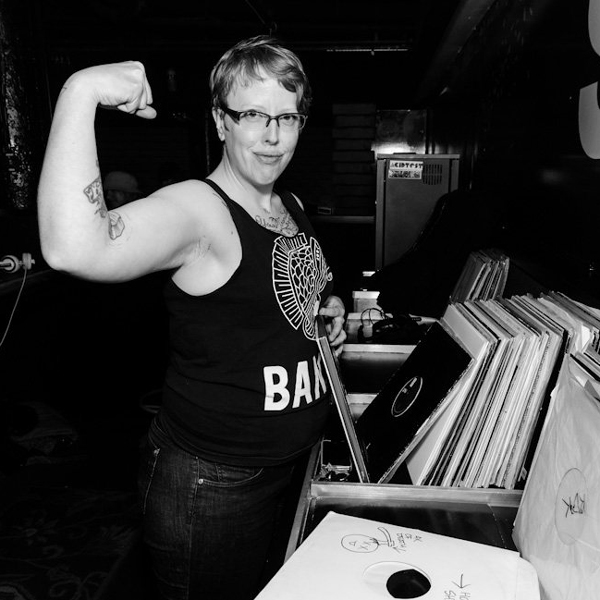 Artist
THE BLACK MADONNA
The Black Madonna's first record, "Exodus" was an anthem to a concentrated pool of Chicago house aficionados, passed from person to person for nearly three years before anyone outside of the city ever heard it. Its champions now range from the esteemed Little White Earbuds blog to fellow Smart Bar resident, Derrick Carter, who debuted "Exodus" to the rest of the world on the mainstage at Movement 2012. The Black Madonna's catalog of current and upcoming releases/remixes now includes labels such as Classic, Freerange, Home Taping is Killing Music, Argot, Stripped & Chewed and File Under Disco (from the Disco Deviance family).

Since the debut release on Stripped & Chewed, The Black Madonna has been remixed by The Revenge and Nicholas, while releasing a bestselling and now virtually impossible to find split EP with Chicago's disco master, DJ Rahaan that currently resells for up to ten times its original value. In 2013, Madonna shared remix duties with Matthew Herbert on the James Curd/No Dial Tone split for Classic Music Company and remixed Roberto Rodriguez for Freerange. Fervent supporter of her work include Ashley Beedle, Dimitri From Paris, Jacques Renault, Luke Solomon, Derrick Carter, 6th Borough Project, Jimpster, Move D, Chris Duckenfield, Junior Boys and many more. Crosstalk International describes her current project, the "Lady Of Sorrows EP" on Argot, as "her most fully realized work to date - A great leap forward from the sample-clad disco house of her records for Home Taping Is Killing Music and Stripped & Chewed. Weaving live orchestration and irresistible synth lines through tough percussive frames, both tracks bare their souls to listeners with enough muscle to command dancers' attention."

In December of 2012, along with Derrick Carter, Frankie Knuckles and NYC's Bunker event, she was announced as one of the new 2013 residents at Chicago's legendary institution, Smart Bar. Her mixes for Little White Earbuds and Bicep's Rinse FM show, contributed in spring of 2013, were received with acclaim. She is currently planning full solo EPs on Freerange, Classic, Let's Play House, King Street, Still Music and Discovery. A sublime technician behind the decks, The Black Madonna is known for fluent and dynamic all-vinyl appearances, which span from disco to techno. She will be touring the United States in late summer and makes her European debut in fall of 2013.


2018-10-26
2018-10-26
2017-11-10
Spaced Out
The Black Madonna's Disco Demolition Mix

(6:41)
2017-06-09
2017-05-26
2017-05-26
2017-01-09
2016-08-17
2016-01-08
2015-12-07