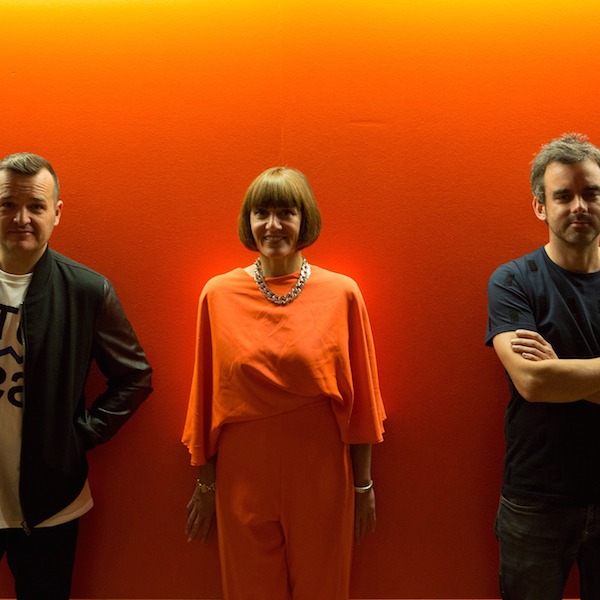 Artist
CRAZY P
To trace the origins of Crazy P we have to go all the way back to 1996.

This was the year that brought together James Baron and Chris Todd. It was the era of Ataris, Akais and bedroom studios and, through their love of bending and reshaping old records from many different genres, a production partnership was born in the backstreets of Nottingham.

After a couple of releases under various different monikers, the work attracted the ears of deep house label Paper Recordings based in Manchester and the creature that is Crazy P was born.

We won't bore you all with and year by year history of what happened next and how we ended up with a name like Crazy P as rumour and speculation are far more interesting than the truth.

Their first four albums 'A Nice Hot Bath With'(1999), 'The Wicked Is Music' (2002), and '24 Psychedelic Freakout' (2003), and 'A Night On Earth' (2004), coupled with the addition of live band members Tim Davies, Matt Klose, and the vocals of the inimitable Danielle Moore saw Crazy P gain acclaim, record sales, DJ gigs, and most pertinently, live shows, across the world.

Equally at home on huge outdoor festival stages in Australia or basement sweatboxes in East London, Crazy P have made their name with a unerring combination of lushly structured songs and live power, whilst never forgetting their roots on the dance floors of the late 90s' house, disco, and soul clubs.

2008 saw Crazy P sign with 2020 Vision - a natural fit for the band with their their roots in early house and techno, and an eye to the future of both.

'Stop Space Return' (2008) was the superb first fruit of this new label hook up, with the album's title track becoming something of an anthem for both DJs and as part of the band's live show.

Preceding the return to fashion for disco and boogie by about two years, 'Stop Space Return' showed a new breed of producers that Crazy P were right on top of their game - with the 'new school' of Artists like Jamie Jones, Wolf and Lamb, Reboot, and KiNK on the phone for remixes, alongside pop acts such as VV Brown, Empire of the Sun, and Sam Sparro who all wanted a little bit of discoid magic

All of which brings us bang up into 2011. The start of the year saw them releasing 'Crazy P presents MTS Vol.1' a two track EP of 'bangers' influenced by their increasingly busy DJ and Soundsystem show schedule - and a nice drop of 'P' business whilst they finished off their new, and fifth album.

Just released on 2020 Vision, the brand new album 'When We On' is already being hailed as one of their finest. Boom.

2023-07-26

2023-07-07

2023-06-02

Beatbox
Pbr Streetgang Remix

(7:13)
2023-04-21

2023-03-31

2023-03-31

2023-03-15

2022-11-21

2022-11-07

2022-07-22