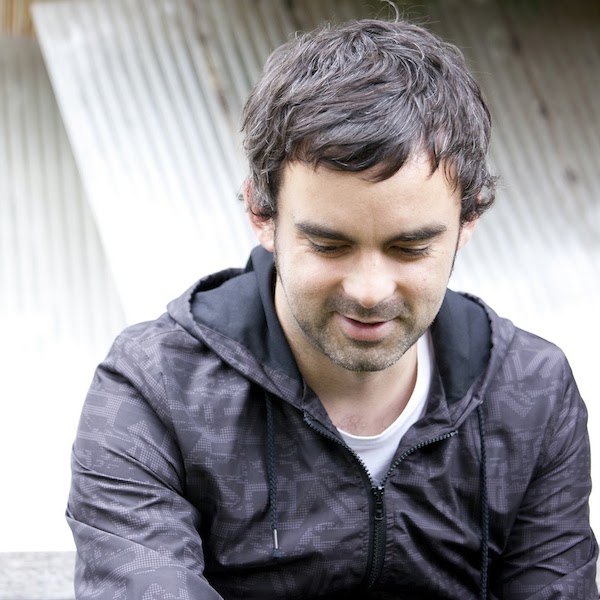 Artist
HOT TODDY
Half of the production behind Crazy P, Hot Toddy has steadily been building his rep as a solo Artist since his debut release all the way back in 1999.

A not entirely misspent youth that involved his father's folk/blues guitar playing and electronic keyboard, a 4 track home set up, the school music room's drum machine, Nottingham Trent Uni's mixing desk and Akai 1000 Sampler, an early viewing of Back to the Future, and Nottingham's vibrant early house scene have made Toddy the man he is today.

Hot Toddy's initial releases came through the Neon Heights and Paper Recordings record labels, with Paper putting out his debut LP 'Super Magic' in 2002.

As Crazy P (at that time Crazy Penis) began to tour the world with their acclaimed live show - of which Toddy is of course one of the arrangers and guitarist, Hot Toddy work had to take a somewhat of a backseat, but releases still emerged on Nottingham's excellent Winding Road label.

After Crazy P's triumphant last album Stop Space Return, and the subsequent touring that came with it, was finished, the studio beckoned once again, and Toddy emerged earlier in 2010 with his second album 'Late Night Boogie' on San Francisco label Om Records sister label Smoke and Mirrors. A gorgeous stew of all his styles, it featured Crazy P's Danielle Moore and Jennifer Rhonwen on vocals, and sweetly dove tailed the sounds of balearica, soul, boogie, disco, and the kind of slow burning house that Toddy and Crazy P have made their own. Eskimo Records loved the superb 'I Need Love' (featuring a rare lead vocal from Crazy P production partner Ron Basejam) that they swiftly licensed and got Morgan Geist in on the remix.

Approaching the end of 2010, and Hot Toddy is now in demand as a remixer, with his takes of Joey Negro, Mousse T, Lovebirds, and his gorgeous version of Crazy P's 'Never Gonna Reach Me' getting props and plays from the likes of The Revenge, Tom Middleton, Pete Tong, King Britt, Tim Sweeney, Tensnake, and Jamie Jones, and Wolf and Lamb.

2023-03-31

2023-03-31

2023-02-28

2023-02-14

2023-02-03
2022-12-30

2022-12-23

2022-12-02

2022-08-19

2022-07-22