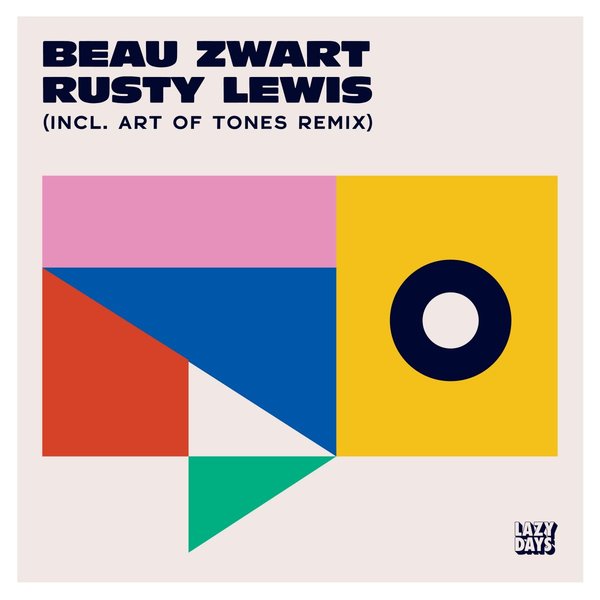 For the first release of 2022, we have another newcomer to the Lazy Days family.

Beau Zwart, is a young talented producer from Rotterdam. Classically trained from an early age, he discovered Jazz and Electronic Music in his teenage years and started to incorporate his new influences in his compositions and in performances and DJ sets.

He graduated bachelor in Music & Technology at the HKU University of the Arts Utrecht in 2019 and released music on labels such as Midnight Riot, Boogie Cafe and Fluid Funk. He's also a succesful film composer. He scored the music for "Independent Boy" (IDFA, 2017), "Vieze Film" (VPRO, 2017), "Alone Together" (IDFA, 2018), FENIKS (NFF Wildcard, 2019) and his latest feature length score for "Drama Girl" (Tiger Competition, IFFR, 2020) which was released in 2020 on his own record label: Narrative Identity. The score was nominated for the Buma Music in Motion award in the category Best Original Feature Length Score.

For his first EP on Lazy Days, Beau shows his ability to play with different styles that inspire him. From the Broken Jazzy vibe on Rusty Lewis, through the slower and emotionally driven Safe Shave & Bambino Breaks to the Electro tinged No exit, we are clearly in presence of of burgeoning talent.

For the remix on the title track, we once again asked one of our favorite artist on the label and friend, Art Of Tones. Fresh from a very prolific and succesful year and landing at #3 in the Traxsource Nu Disco Best Artists of 2021 and remixing everybody under the sun and launching his own imprint PALP, Art Of Tones turns Rusty Lewis into an euphoric uptempo Jazz Funk bizness the way only he can do. It screams "party" from the first synth line!