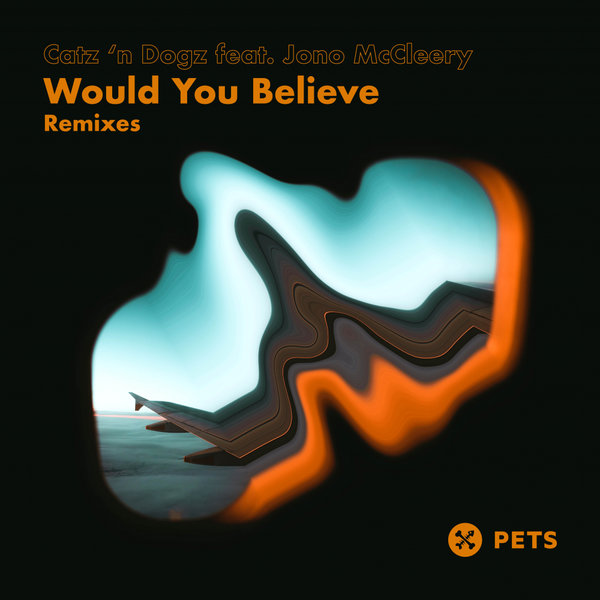 Believe the hype: One of Catz 'n Dogz most popular tracks enjoys a widescreen, full flavour remix boost with a host of exciting new reinterpretations from Sebra Cruz, Alan Dixon, Vhyce and Nowheretobefound.

A beautiful emotional trip, built around the instantly disarming dulcet tones of Jono McCleery, 'Would You Believe' was one of the runaway success stories of Polish duo Catz 'n Dogz' fourth studio album 'Friendship'. Released just over two years ago, in October 2019, it's remained a Pets favourite ever since, racking up over 2 million streams on Spotify alone.

'We love this track, this is one of our most successful songs, its often on the radio and people ask about it all the time. That's why we were thinking to refresh it a bit and ask our friends to remix it.'

The 'Friendship' gift that keeps on giving, 'Would You Believe' has undergone a full refresh across the board with new styles and vibes from close friends of the label, each one suiting a different chapter of the night.

Ex-Margot member Sebra Cruz sets us on our merry way with a chilled a dubby intro that suddenly breaks out into an ardent piano-slapping house bomb waiting to explode. He's swiftly followed by Alan Dixon who maintains that buoyancy and positivity across two incendiary versions - a firing club version and a beautiful reprise for those special creative mixing moments.

Looking for a more sober, heavy-gravity take on Jono's voice and Catz N Dogz original? Jump on the deep dub science of Nowheretobefound, the latest off-piste exploit from Polish D&B artist Satl's new side alias. Last but not least, Vhyce returns to the label to make us float again with his two highly cosmic deep, synthy house takes.

No cut covering the same ground, each cut shining a whole new light on the original, this is the way remix packages should be. You better believe it.