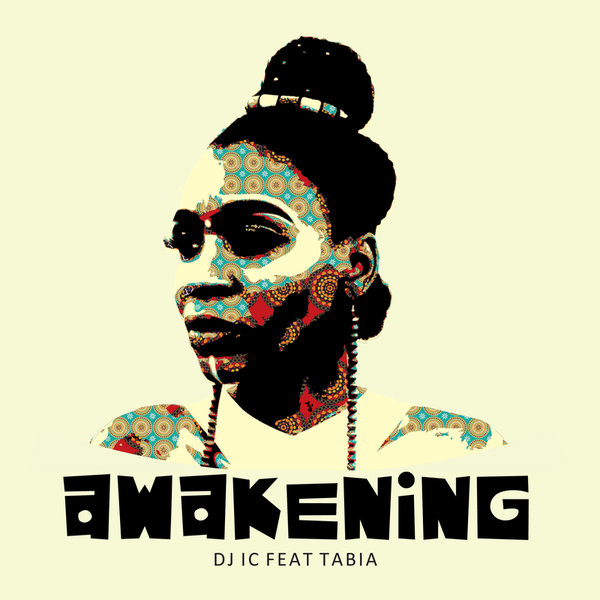 Two heavyweights join forces to bring you this spiritual gift!

DJ IC is one of the UK's brightest Afro House producers and is growing a reputation for his cutting edge tracks and he has teamed up Tabia, the singer/songwriter from South Africa who has a very distinctive style and amazing vocal to match. Both of these talented individuals are delighted to present their brand new offering 'Awakening'.

This package includes remixes from the Afro Tech Don, hailing from Limpopo, South Africa, 'DJ Jim Mastershine' The deadly duo Team Distant who are well known producers within the Afro House scene, the duo have given us a spiritual uplifting remix guaranteed to get your juices flowing! This package also includes a remix from Native Tribe & Da Q-Bic who bring a cutting edge remix for the dance floor. Mixed Message Music (Dambee & Jimmy Clanfield) the pair are no strangers when it comes to producing well rounded tracks taking the listener on a journey and a vibe ready to rock the dance floor. Finally, we have a remix from Klevakeys, the well established producer from London, UK brings that undiluted Quantized vibe!

That's not all because this Remix pack has also brands like TorQue MuziQ with his atmospheric remix who is well known for his Monthly King of Afro house Rotation Rotation. For those who don't know TorQue MuziQ he always delivers the sound of AfroTech filled with African Percussions. A well known act in the House music scene Echo Deep, many know him with his signature sound but at this Point Echo Deep Depicts his Skills in the world of AfroHouse. MoRendo delivers a well Powerful Remix that has earn him lot of Respect from various Respected Producers, while Mr Norble Guy has gained his stripes internationally he Brings a well detailed Remix with a Ascending Synth & Keys followed by layered Powerful Synth. DJ Nastor Bust a Soulful that has live percussions although it is so this Remix depicts his incredible Skills that has made him eminent in the world of Afro House. The sound is inspired by our very own Afro house rhythms and UK drill pads. It is sets to be an emotional rollacosta!