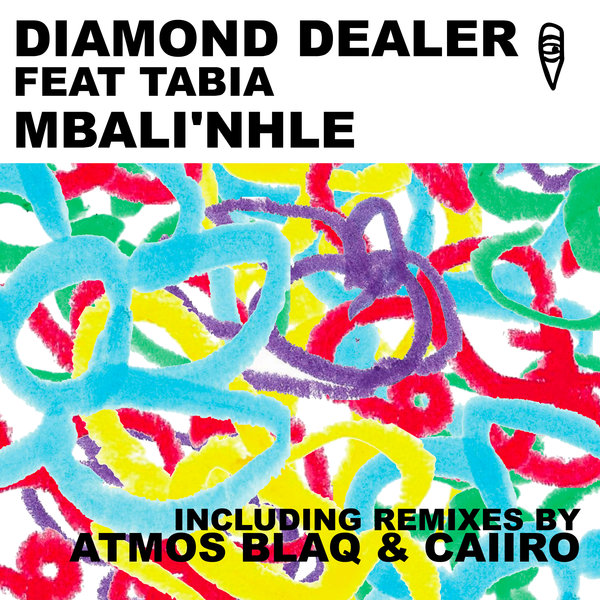 Diamond Dealer is back on MoBlack Records with the inflorescent 'Mbali'nhle' EP, along with fellow South African artists Atmos Blaq and Caiiro on remix duties. Inspired by the DJ/Producer's daughter and breathed to life by South African songstress Tabia's vocal prowess, MBR448 transcends into deep dimensions mired with sonic intricacies and diffusive ambiance. First up, the original ushers in percussive groove, dreamy melodies and textured progressions, projecting soundscapes that feel three-dimensional. Laddling in mesmerizing rhythms, grainy percussion and moist synthetic undulations that cohere harmoniously, the fertile 'Mbali'nhle' suavely permeates. Blossoming within and respiring as motion, this 7:48 minute journey lauds the sacredness of innocence and feminine energy. Soweto's self-taught up and comer Atmos Blaq proves his mettle yet again, yielding a compelling Afro-tech inspired reinterpretation of "Mbali'nhle." Coalescing poignant instrumentals, metallic grittiness and innovative electronic metiers, this climactic voyage immerses in a wide range of emotions. Tested with an emphatic mid-track interlude, the remix upholds as a true dancefloor reckoning with massive affective potential and mental suffusion. Wrapping up the trio is a visceral interpretation from Mpumalanga's Caiiro, whose dynamic chemistry with Diamond Dealer dazzles in this follow-up collaboration. Sustaining Tabia's vocals afloat with robust rhythms and tribal alchemy, this finale treads on an elevated incline, into an elaborate convective expanse of lush sounds and prisma - a true beauty to hear, see and feel unravel.

Press by Marie J Floro
Artwork by Céleste and Charlotte
Mastered by Daniele Mattiuzzi, Wave Life Italy.