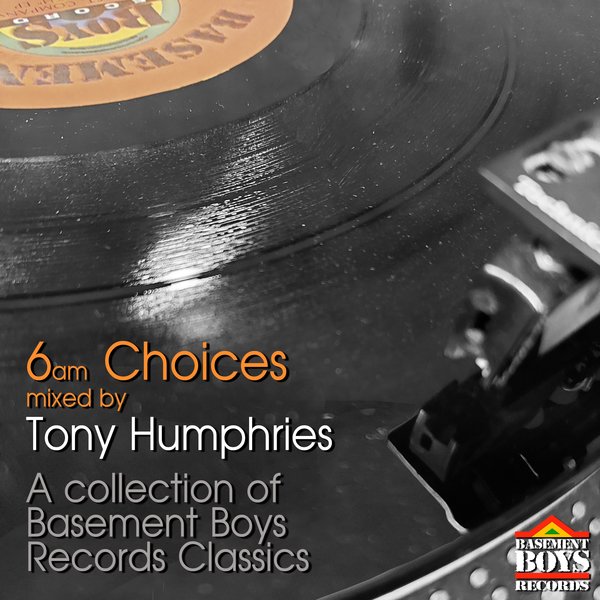 In keeping with our 100th release celebration on Basement Boys Records, We are proud and honored to bring you 6am Choices - A collection of Basement Boys Records classics seamlessly mixed by the Legendary Tony Humphries. Tony infuses Gospel selections like Teddy Douglas%u2019  "Feel it" , Jasper St. Co.%u2019s  "Wanna Be Happy" along with 4 on the floor stompers like Deepah Ones%u2019 "Dancin" and Those Guys' "Freak" all to end up back in the pulpit of the Baptist Church dancing to Teddy Douglas%u2019 "Rise" What a journey!!!
A  must have for your next gathering. Just put it on and you have the Legendary DJ Tony Humphries in your home. 
For DJ's or for all you collectors, we have separated all the remastered tracks and included the unreleased Suncebeat version of Kenny Bobien "You Gave Me Love" remixed by Teddy Douglas. 
Also coming this fall from the 6am Choices LP Michelle Weeks%u2019 %u201CGotta Keep Trying%u201D remixes by David Morales.