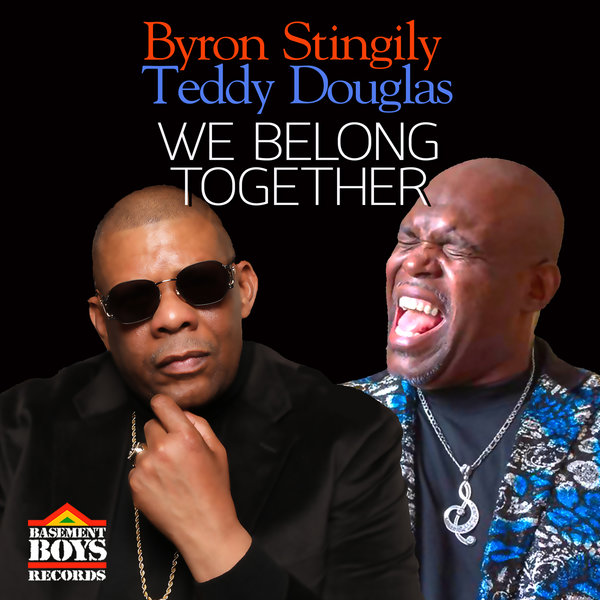 It is with extreme pleasure that we, Basement Boys Records proudly announce our 100th  single release!   Not only are we celebrating this monumental event, we are also celebrating Basement Boys Records thirtieth year in the music business as an active recording label!     We want to thank you, our fans, followers and devotees around the globe for your enthusiasm, support and dedication that have brought us to this milestone and hope to have many more years of producing and releasing quality dance music for you.

 

Holding down our 100th release is the legendary multi-faceted singer/songwriter/producer Byron Stingily.  The soulful pearl "We Belong Together"  is one of the many singles featured on the Monday Night Studio Sessions @ Rockwell LP coming spring 2021.   As 1/3 of the Chicago-bred, world renown trio, Ten City and as its primary lead vocalist, Byron%u2019s velvety falsetto graced such House Music staples as %u201CDevotion%u201D, %u201CThat%u2019s The Way Love Is%u201D, %u201CMy Piece Of Heaven%u201D along with scores of other classic House music favorites.   As a solo artist, Byron went on to create such memorable House jewels as %u201CGet Up%u201D, %u201CIt%u2019s Over%u201D a classic collaboration with the Basement Boys for his project on Nervous records.  It is with pure delight and much respect that we happily showcase this noteworthy vocalist on our 100th 12%u201D recording.

 

%u201CWe Belong Together%u201D contains four mixes.  The  main living room Peak Hour Mix opens up with hi-powered, dense bottoms and percussive elements that build into insistent key stabs then suddenly dives into this ear grabbing, drama-filled, twinkling symphonic break as Byron gently caresses the first ad libs lines over this enchanting orchestration.  From there, the sweet R&B %u201Cboogie%u201D style chords become the platform for the verses, neatly placed horn accents dot across the full production.   The chorus is a killer; Byron slays the lyric as he always does in his exquisite, soulful pleading falsetto telling the object of his affection, %u201CWe Belong Together%u201D.

 

The Monday Night Vocal Mix goes a step further with percolating congas and swinging violins that accentuate the well-paced drums and percussion of this delectable mix.  The brassy horns sing in tandem with Byron as he tugs on the heartstrings with his romantic, chromatic vocal ad libs and signature riffs.  The sugar-laden strings and sparkling pianos brings to mind the 90's Ten City production  of Marshall Jefferson    

 

 

DJ/songwriter/musician/producer, Maurice Fulton is one of House music%u2019s true originals, back where he started .  Maurice had the first release on Basement Boys records with Sticky People "Kong"  .He is considered by some aficionados as the %u201CJimi Hendrix of House music%u201D with a mind blowing complexity behind all that is deep, dark and funky.  As per the webzine, Resident Advisor, %u201CMaurice is the toast of both the underground House and Leftfield scenes with an enviable back catalogue%u201D. The Maurice Fulton mix takes a more soulful tech approach employing a host of electro sounds.  The multi-toned, percussive wind chime effect seductively caress each other into a fervent polyrhythmic vortex, and pulsating underneath this rhythmic melodic interplay are classic snares, tom toms & hi-hats, deep sub bass and a meaty kick all define a masterful alignment of electro and acoustic elements.  At the midway point, Maurice turns the suspense-filled symphonic intro from the previous mixes into this electro breakdown groove fest sure to drive dancers into a frenzy!   On top of this tech-driven soundscape, Byron delivers the heartfelt lyric.