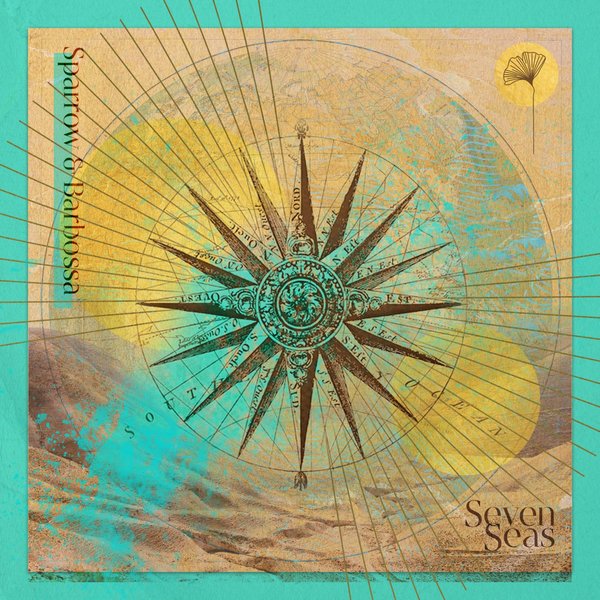 Sparrow & Barbossa have their highly anticipated album ready to sail the world oceans, 'Seven Seas' is finally here. One year locked down in the studio has opened their minds to travel to different cultures allowing them to create a unique and colorful debut album.

One of S&B's central values as DJs and producers is to transmit the roots of ancient cultures and democratize World Music through Electronica. 'Seven Seas' is the perfect example, music coming from the four cardinal points.

This album consists of 12 tracks crafted by the duo and many world-recognized talents. Bryan (Sparrow) was also able to involve his father, the world-famous guitar player Francis Coletta who performed with Frank Sinatra, Quincy Jones, and many more. The album contains so many elements that it can't be categorized into one specific genre but, its core is House music.

The album starts with 'Quando Te Veo' along MoHorizons, The emblematic DJ duo from Germany. The all-timers Acid Jazz, Nu Jazz group appeared on Buddha Bar, St Germain, among others. 'E Fura' with Dele Sosimi, one of the Afrobeat ambassadors. 'Nyakua' signed by Kenyan favorite singer Idd Aziz co-produced along with DJ Chus, Iberican Sound mastermind, Stereo Productions founder, and Redolent head honcho. 'Azúcar' brings the heat and the Latin rhythm to the album with this hot tribute to Los VanVan; the Cubans won a Latin Grammy. 'When I'm With You' in collaboration with one of nowadays Afro House star Floyd Lavine and performance by the New York singer Josh Milan. 'Libre' is the track made by one of the rising electronic producers from Morocco, Cee ElAssaad. 'Saudades Do Mar' along with by the polish singer Tosz, who recently released in Redolent.

The 'Seven Seas' Album is a milestone that will set a new course in their career. S&B will be traveling the world with their live performance and sharing the production process behind this magical album.