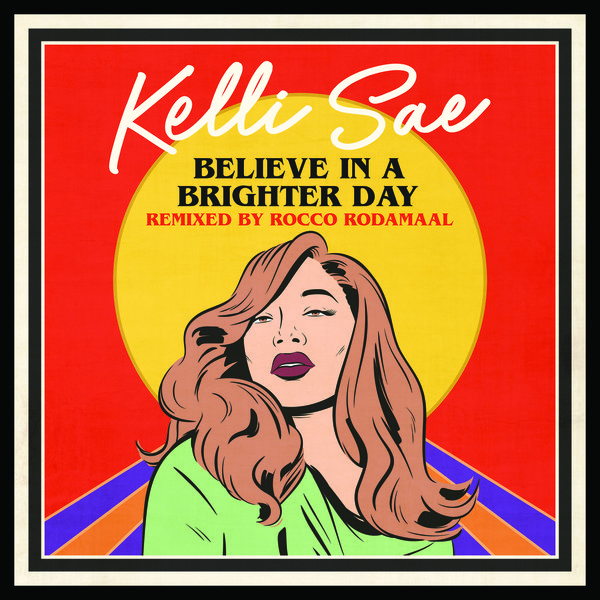 On 9th July 2021, deluxe New York singer-songwriter Kelli Sae releases a superb remix of her bold and beautiful single for Reel People Music, Believe In A Brighter Day. The record, a supreme remake of the Platinum Doll soul-house hit for Tommy Musto's iconic Suburban label, now gets a proper house workout from French house maestro Rocco Rodamaal.

Believe In A Brighter Day was produced by Michael Gray, who helmed Sae's sassy Reel People Music debut Good Love earlier this year and, has sprinkled studio magic upon a further series of singles set to showcase much more of Sae's insane songcraft and delivery throughout 2021.

Kelli Sae's story has it all. An internationally acclaimed artist, she previously shone as lead vocalist for renowned jazz-funk collectives Incognito, Count Basic and Defunkt, and worked with Tina Turner, Chaka Khan, Patti LaBelle, Ashford & Simpson and Me'shell Ndegeocello among others. Born of Puerto Rican, African and French descent, Sae has soulful eclecticism in her blood. The exciting mix of sounds, cultures and influences across her three, independently released solo albums is testament to this, as well as her respected forays into composing, playwrighting and stage performance.

With its irresistibly feelgood summer-time vibe, Believe In A Brighter Day is sure to fire Sae's reputation even higher and deliver another key career milestone. Believe...