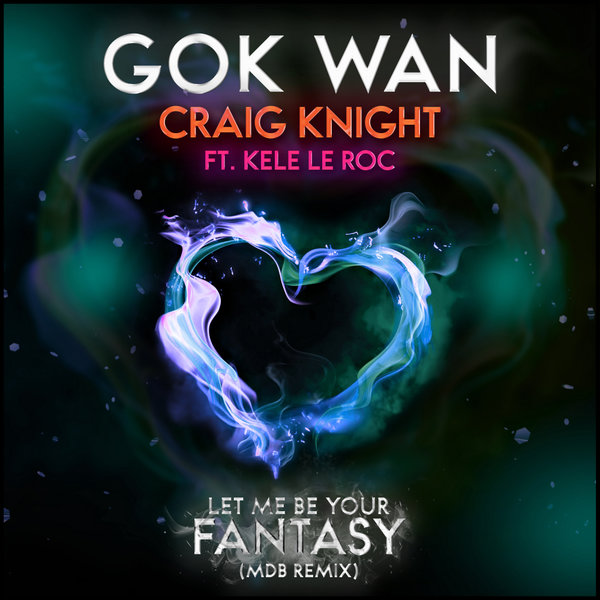 Tempo Elektrik, Mollie Collins and MDB bring you a remix package you must have. All three remixes appealing to a wider audience than the original, but all managing to bring the original back to life in a big big way.

First up we have OneFold Records Veteran Tempo Elektrik on the buttons, Drums, Strings and everything else you can think of. Moving the track in a totally different direction from his normal style, he has made the track his own going full on disco. Drums and percussion accompany the already iconic vocals of Kele, but its the live Bass, live Guitars and disco elements that turn this remix into an absolute smash. Aimed at the Isolation Nationioners Gok has built since lockdown, This could be their go to Remix.

Next up is Mollie Collins, bringing the DnB vibes. Having already dropped her Debut album earlier this year. Mollie goes in, stripping it back and putting her unique spin on the record. Energy levels at 1000%. Making moves on National Radio with Kiss FM UK Mollie is already showing her talents as a producer with this remix. Starting off with the classic piano chords and vocal, Mollie manages to build the mood straight away by adding drums and bass along with some cleverly chopped vocals. If the clubs were open...

Finally, we have the MDB boys, bringing the noise. Turning the track around once again in a way only these boys know how to. Following up to this summer's huge track The Upside with Tempo Elektrik which was supported by MIstaJam on BBC Radio 1s Dance Anthems, they have managed to create another monster. MDB this time go underground, chopped vocals, rolling baselines and their signature percussion led drums. Giving the track a darker feel, but keeping the energy flowing nicely.