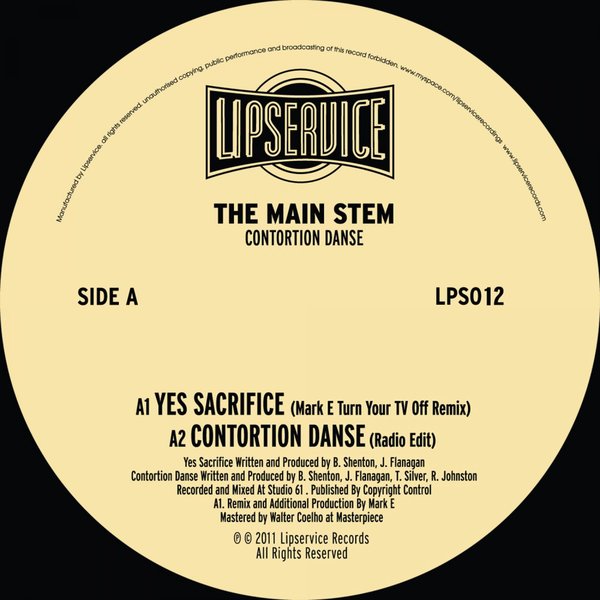 The Main Stem debut with "Contortion Danse," their first single for Lipservice. It oozes new-wave swag, with 'James Flanagan's' vocals setting the scene. Clash-esque guitar chops and cowbell pings are the order-of-the-day with a hefty bass line and drum workout that keep the groove bumping.

Now the remixes, first up The Rhythm Odyssey Warehouse Dub takes the track down a dirty groove dubbing things up and adding some 808 rhythms and tribal bass coming on like a undiscovered nu groove release! The band drop their own remix keeping it smooth and hypnotic with echoes of The Beloved.

Last but definitely not least Birmingham's slo-mo' house / beatdown king Mark-E provides us with a epic mix of "Yes Sacrifice;" Mark-E takes us on a spine tingling electronica journey.. Oh yes!

Look out for the Main Stem's long player "Electric Church" coming soon.