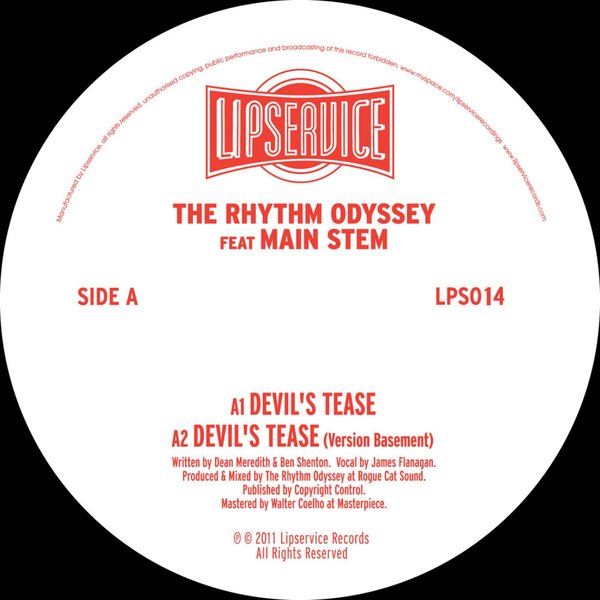 Dean Meredith's The Rhythm Odyssey returns for his next single for Lipservice; This time he gets together with label mates Ben and vocalist James from The Main Stem to produce a tasty slice of classic, haunting house music with "Devils Tease."

You can hear all those early influences in their dirty drum machines, deep bass, piano and strings like in all those early DJ international releases, then James's vocal performance draws you further, deeper into the twilight hour.

The Version Basement mix sounding more raw with warehouse slap delays, 909 drums and a Juno baseline. The TB303 get's an airing too, and for the DJ, bonus beats are included, so go get your Ron Hardy mixing gloves on!