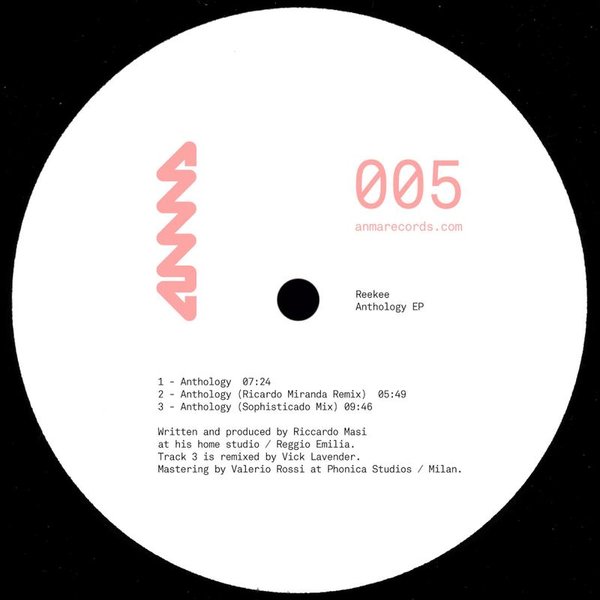 Anthology
Sophisticado Dream Catcher Remix

(9:46)
For ANMA's fifth release, Reekee aka Italy's Riccardo Masi has produced a classic cut of uplifting house,
quintessentially jamming a thunderous rolling groove with soft jazz piano. Ecstatic synths unleash their primal
screams throughout before the Hammond steps up and raises the bar!
Remixer Ricardo Miranda cooks up a veritably frantic electronic jungle of idiosyncratic pulsing square waves and
marimba voodoo soup, before Vick Lavender takes over the B-side with nigh on ten minutes of organically blissful
jazz and groove experimentation. Vick's Mix comes rooted with percussive breaks and a solid evolving rhythm
section and is brim-filled with sleazy vibes, tender electric licks and rapturous synth pads swelling us into elation!