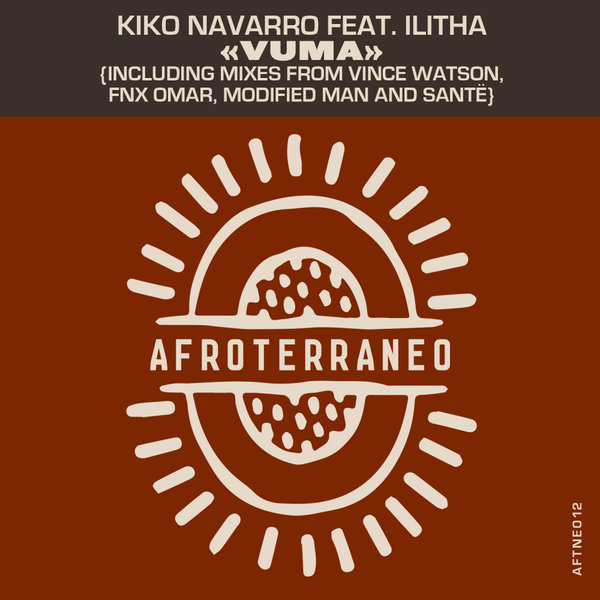 Kiko Navarro unveils 'Vuma', a new original track issued on his Afroterraneo imprint, with remixes from FNX Omar, Vince Watson, Modified Man and Sante.

Meaning 'say yes' and also 'suffer' in the Zulu language, 'Vuma' came about as a result of a chance meeting in Madrid between Kiko Navarro and a group of South African singers who happened to be in town appearing in Disney musical 'The Lion King'.

Written during a single studio session by Ilitha and her partner, the lyrics depict a pair of lovers, desperately hoping her father will grant his blessing to their union. Coupled with Kiko Navarro's typically spiritual and intensely rhythmic production, 'Vuma' is simply a breathtakingly powerful song in any language.

Moroccan trailblazer FNX Omar brings an Arabic touch to 'Vuma', shifting the drama of the song up a gear with insistent building synths and powerful drums. Scottish house and techno hero Vince Watson transforms 'Vuma' into a soulful, sensitive ballad with his smooth deep house reshape.

London duo Modified Man defy genre boxes, giving 'Vuma' a somewhat glitchy, jazzy and garage-infused treatment. Finally, It was at a show organised by Afro collective Sante that Kiko Navarro connected with the singers who went on to write 'Vuma', so it's only fitting that their ethereal rendition closes out our package.