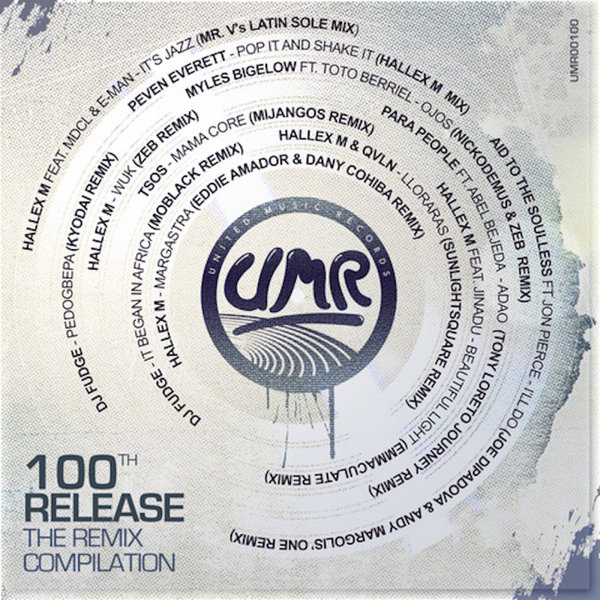 To celebrate its 100th release, United Music Records brought together this group of talented artists to make a Remix Compilation.

The compilation includes 12 tracks total with 10 of them made especially to commemorate this iconic UMR achievement.

To come poetically full circle, this compilation also features a remix of the first track ever on the label in 2008 by Chicago-based DJs/Producers Emmaculate and Julius the Mad Thinker (aka Aid To The Soulless) which has never been released, until now...

Thank you for your support over the years!