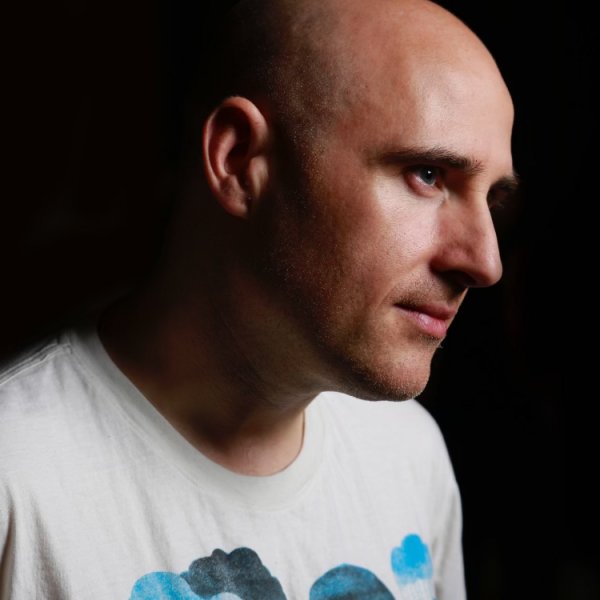 Artist
VINCE WATSON
With almost 25 years in the Electronic music industry, Vince Watson has released over 200 EP's, including 12 albums and 75 remixes, and his hard work has been rewarded with recordings for some of the very best electronic music labels like Cocoon, Planet E, Yoruba, Poker Flat, BBE and Transmat as well as running his own Everysoul label.

His skillsets have allowed him to work with some of the very best electronic artists including Laurent Garnier, Joe Claussell, Richie Hawtin, Sven Vath, Carl Craig, Osunlade, Steve Bug & Josh Wink and as a touring musician has been able to play at some of the worlds best clubs and events including Enter at Space, Ibiza, Berghain Berlin, Womb Tokyo and many events in The Netherlands.
His radio show 'Radio Drama' has featured top guest from the electronic music world each month. Some examples include Ben Sims, Truncate, Manoo, Fred P, Steve Bug, Osunlade and many more.

Late 2020 Vince released an LP for The Outlaw Oceans music project entitled 'Hope', which was commissioned by the New York Times investigative journalist Ian Urbina and is now in production for Netflix as a documentary series.

Vince's live shows are in demand around the world, performing in summer 2022 for Carl Cox's birthday at DC10 Ibiza and as a former Tresor Berlin resident, his DJ sets are also now highly requested with appearances in clubs such as Berghain and Womb. Vince is currently resident of 909 Festival in Amsterdam. He debuted at Berlin's HoR late 2022.

His sets can be heard in many headline podcasts series, where he has featured in podcasts from Carl Cox, John Digweed, Dave Clarke, Luciano, DJ Mag, Electronic Beats and Resident Advisor.

His 2021 His 18 track Detroit Techno LP 'DnA' was '[re]Sequenced' by some of his favourite artists from the genre, including Carl Craig, John Beltran, Claude Young, Jon Dixon, Shawn Rudiman, Steve Rachmad, Stephen Lopkin and Stephen Brown.

Vince also debuted a new techno live project called Amorphic which launched with releases on Modularz, Symbolism and Token as well as a self-titled label, now 3 Ep's deep.

Vince's album 'Another Moment In Time' released in Sept 23' and featured Jon Dixon from UR/Timeline [Detroit]. The album was the follow up to the seminal 'Moments in Time' released on Ibadan in 2002.

As well as his 'normal' touring schedule and studio commitments, Vince's experience and knowledge is also being put to use by Conservatorium van Amsterdam where Vince is working as a Senior Degree Lecturer for AEMA, the CvA's new Electronic music school, where he teaches DJ classes, Production classes and Remix classes.

2023-11-03

2023-11-03

2023-11-03

2023-11-03

2023-11-03

2023-11-03

2023-11-03

2023-11-03

2023-11-03

2023-11-03