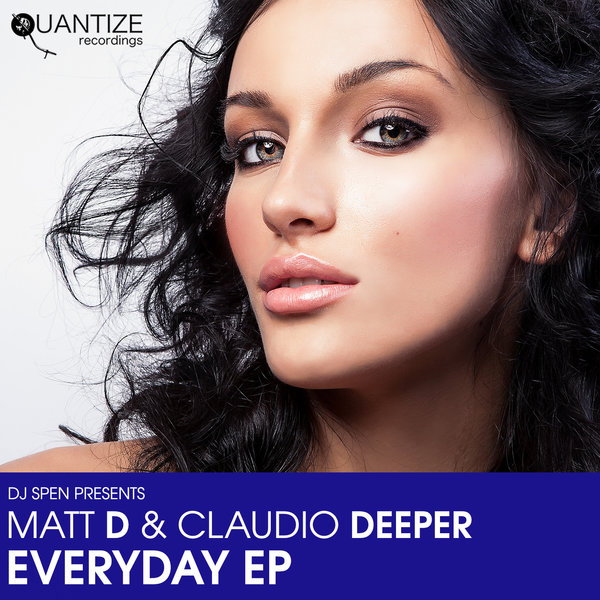 Matt D & Claudio Deeper 'Everyday EP'

Produced by Mattia Di Perna & Claudio Di Perna
Mixed by Claudio Di Perna
Additional Mixing & Mastered by DJ Spen
Sean Spencer, Thommy Davis, and Kelly Spencer Executive Producers


Italian Producers Matt D and Claudio Deeper deliver an amazing 3 track production for the start of 2019! 'Everyday' is an EP that simply drips soul with musical arrangements and melodies that will capture any discerning ear. The EP title track features anthem-styled piano chords and beautifully executed vocals. DJ Spen adds his expertise to this song with a dub that highlights the hook and piano riffs. "Question My Love" contains a killer rhythmic section layered silky smooth female vocal tones. It's a beautiful song with a piano break that is reminiscent of 90's House anthems. Lastly, "Reach Out" is a mellow male vocal treat that displays Matt & Claudio's production diversity. It's wonderfully structured with layered vocals that merge with unique live bass and keyboard sounds. After one listen, you will understand why we believe "Everyday" is an undeniable EP that will stand the test of time!