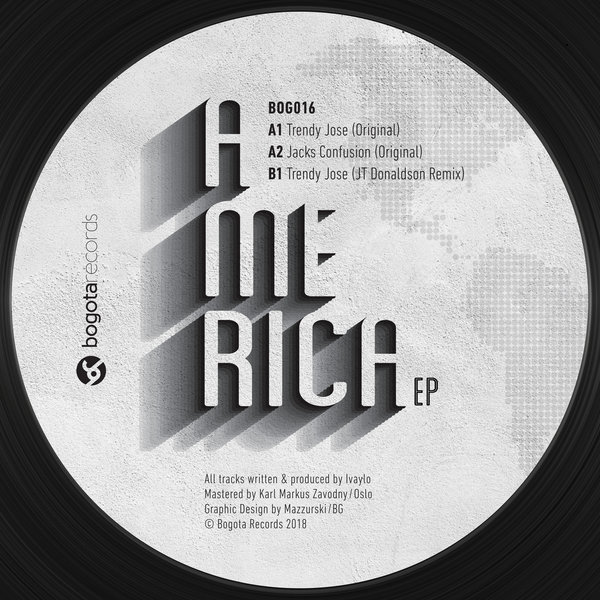 Warm Rhodes chords and funky bass lines inform the sound of "Trendy Jose", taking the listener on a groovy ride with Ivaylo's vocal directing the sound:
"Jose is Mexican and he likes it, trendy!"
The second track "Jacks Confusion" places you directly into Berlin's vibrant sound. Ivaylo hypnotises with the perfect combination of percussion and bass line on the steady 4/4 chi house beat.

Spicing up the House groove on the flip is a remix from Dallas native, JT Donaldson. Donaldson brings the heat, with his funky deep remix on "Trendy Jose", whose percussive interpretation opens up the track for any dance floor.

America EP is Ivaylo 4th release for Bogota Records since label's existence and it's the beginning the producer's self-styled "new sound" with more focus on percussive elements within the warm, deep sound that he's known for.