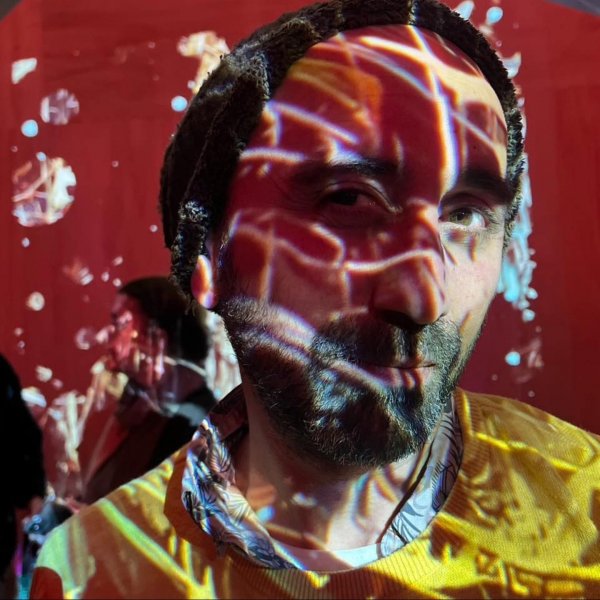 Artist
IVAYLO
Bulgarian native Ivaylo, based in Oslo is a veteran of the dance music industry, having continuously proven himself as an essential DJ and Producer.

Ivaylo is the last of the true Deep House soldiers, where deep is a feeling rather than a sound and House is an attitude more than a genre. His career is rooted in Communist Bulgaria where as a youngster he played the drums and collected rare Jazz tapes his father helped procure from shadowy figures. It wouldn't be long before Ivaylo would journey into electronic music, turning his attention from rare Jazz tapes to drum and bass and eventually House. Ivaylo remembers crackling telephone calls from this time, requests for friends to bring over the latest records from places like London, records that shaped Ivaylo's love for House music and his perpetual love for the party and the colour in music.
As Bulgaria shook off the last of its communist sensibilities and became a republic, Ivaylo took to the beaches of his hometown in Varna and fell in love with the deep house sound floating over from the states. LTJ Bukem opened up this world for the latent Bulgarian DJ, and when the first house club, Comics opened in post-communist Bulgaria, Ivaylo became an essential member of the family as a programmer for the venue, bringing over the rising Deep House stars from the states, producers and DJs Ivaylo would eventually call friends.
A regular fixture in Oslo's music scene since he's played a fundamental part in bringing Deep House to the region through events, festivals and recently his own label, Bogota records. Established out of Oslo in 2014, the label is Ivaylo's love for music and the deep personified through the music of his peers and his solo work.
Central figure at Jaeger club in Oslo as an artist host, booking assistant and creator of their weekly Jaeger Mix series, you can find Ivaylo every Sunday back the dj booth taking care of Jaeger Mix next guest followed by Ivaylo him self for an extended mix.
2019-01-25

2018-12-07
Cellar
Jay Tripwire Remix

(6:58)
2018-11-23
Shine
Original Mix

(5:44)
2018-11-16

2018-11-09

2018-11-09

2018-11-09

2018-11-09

2018-10-26
2018-10-12