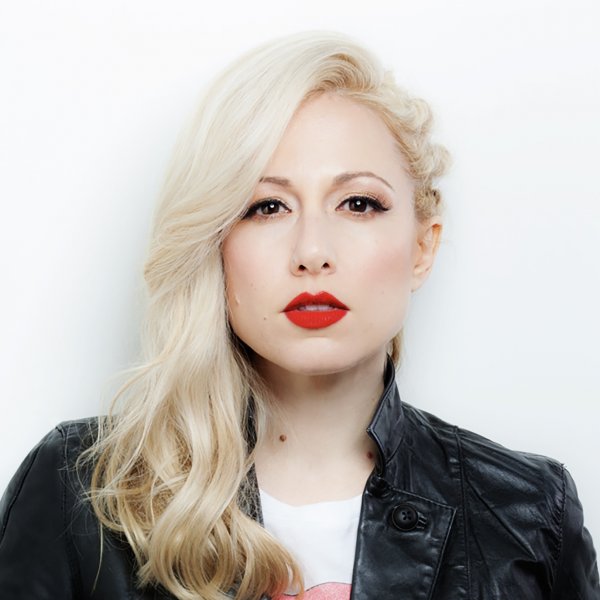 Artist
COLETTE
DJ, producer, vocalist – Colette has grown from an integral part of the Chicago underground into a breakout musical triple-threat. On the decks and in the studio, she combines the tunefulness of classic pop songs with the thump of underground house of her hometown.

Colette released her first single in 1995 on Shroom Network in Chicago. Since then she's had releases on OM, Nordic Trax, Classic, Moody, Strictly Rhythm, Brique Rouge and her own imprint Candy Talk. A pioneer in combining live vocals with djing, Colette's sound still continues to evolve. "I grew up listening to pop in the '80s, and as I got older, I was really deep into the '90s house scene," says Colette when talking about the panoramic sounds found on her third studio full-length, When the Music's Loud (Candy Talk Records). "For me, these two elements are always sort of married."

Colette's released four albums since 2005: HYPNOTIZED (2005), PUSH (2007), WHEN THE MUSIC'S LOUD (2013) and RETROSPECTIVE (2017). "Hypnotized" was the most downloaded House dance album on iTunes (June 2005) and Billboard named "When The Music's Loud" one of the top 20 albums of 2013. Thump/VICE followed in 2015 and named "When The Music's Loud" one of the 99 greatest dance albums of all time.

Retrospective is a collection of 20 remixes of Colette's work from 2000 to 2017. The featured remixers on this double album include Derrick Carter, Sonny Fodera, Kaskade, Scrubfish, Justin Martin, Rubb Sound System, Chuck Love, Morgan Page, Gettoblaster, Home & Garden, Santiago & Bushido, Members Only, Lawnchair Generals, Demarkus Lewis, NeNe & Lurob, Johnny Fiasco, Change Request and Local Options.

2022-02-18

Oasis
Torrfisk Remix

(6:41)
2021-07-23

Oasis
Scrubfish Remix

(7:31)
2021-07-23

2021-04-16

2021-02-26

2020-10-30

2020-10-30

2020-10-30

2020-10-30

2020-08-31