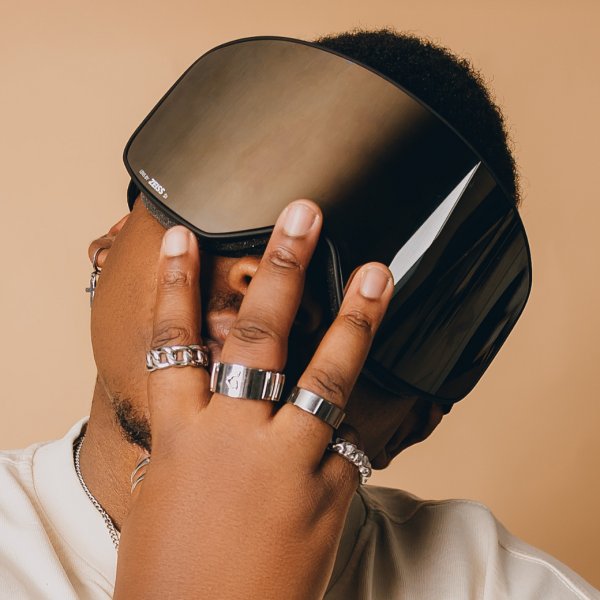 Artist
BUN XAPA
Born and bred in the deep roots of South Africa, Bun Xapa is considered as an African spiritual healer with his type of music, as many gifted human beings possess spiritual gifts, Bun Xapa understands and interprets the gospel of the heart of Africa, sampling Indigenous sounds, African folk music and Afro rooted instruments from Djembe, gongs, mbira to Koras and Soukous.

Bun Xapa's passion for Afro Dance music began in the early 2000s, while he was still in Junior school falling in love with music from Pioneer DJs such as, Bojo Mujo, DJ Cleo, DJ Mbuso, Black Coffee and Oskido, he began collecting music from the early 2010s, recording radio mixes with Cassettes and Music Videos on TV with VHS.

In 2012, Bun Xapa began his journey, started as a Disco Jockey, using Virtual DJ and Traktor, then later on he learned how to produce his own sound mimicking Uhuru, Heavy K, Boddhi Satva and other various top Afro House musicians at that time. In 2019, Bun Xapa got noticed by Angolan heavyweight and label owner of Seres Produções, DJ Satelite, where he got an exclusive music publishing deal, and has been given a platform to showcase his music.

2023-05-19

2023-05-19

2023-05-19

2023-05-12

2023-05-05

Ibala
Original Mix

(7:41)
2023-04-28

Paris
Original Mix

(7:56)
2023-03-27

2023-02-17

2023-01-06

Paris
Original Mix

(7:56)
2022-12-16