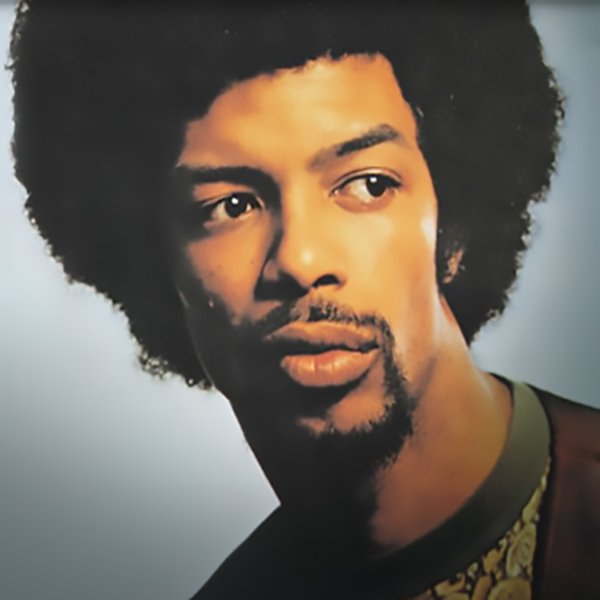 Artist
GIL SCOTT-HERON
Gilbert "Gil" Scott-Heron (April 1, 1949 – May 27, 2011)was an American soul and jazz poet,musician, and author, known primarily for his work as a spoken-word performer in the 1970s and 1980s. His collaborative efforts with musician Brian Jackson featured a musical fusion of jazz, blues, and soul, as well as lyrical content concerning social and political issues of the time, delivered in both rapping and melismatic vocal styles by Scott-Heron. His own term for himself was "bluesologist",[8] which he defined as "a scientist who is concerned with the origin of the blues"
His music, most notably on the albums Pieces of a Man and Winter in America in the early 1970s, influenced and foreshadowed later African-American music genres such as hip hop and neo soul. Scott-Heron is considered by many to be the first rapper/MC ever. His recording work received much critical acclaim, especially one of his best-known compositions, "The Revolution Will Not Be Televised"AllMusic's John Bush called him "one of the most important progenitors of rap music," stating that "his aggressive, no-nonsense street poetry inspired a legion of intelligent rappers while his engaging songwriting skills placed him square in the R&B charts later in his career.
Scott-Heron remained active until his death, and in 2010 released his first new album in 16 years, entitled I'm New Here. A memoir he had been working on for years up to the time of his death, The Last Holiday, was published posthumously in January 2012.
Scott-Heron received a posthumous Grammy Lifetime Achievement Award in 2012. He also is included in the exhibits at the National Museum of African American History and Culture that officially opened on Sept. 24, 2016 on the National Mall, and in an NMAAHC publication, Dream a World Anew.Scott-Heron began his recording career in 1970 with the LP Small Talk at 125th and Lenox. Bob Thiele of Flying Dutchman Records produced the album, and Scott-Heron was accompanied by Eddie Knowles and Charlie Saunders on conga and David Barnes on percussion and vocals. The album's 14 tracks dealt with themes such as the superficiality of television and mass consumerism, the hypocrisy of some would-be black revolutionaries, and white middle-class ignorance of the difficulties faced by inner-city residents. In the liner notes, Scott-Heron acknowledged as influences Richie Havens, John Coltrane, Otis Redding, Jose Feliciano, Billie Holiday, Langston Hughes, Malcolm X, Huey Newton, Nina Simone, and long-time collaborator Brian Jackson.
Scott-Heron's 1971 album Pieces of a Man used more conventional song structures than the loose, spoken-word feel of Small Talk. He was joined by Jackson, Johnny Pate as conductor, Ron Carter on bass and bass guitar, drummer Bernard "Pretty" Purdie, Burt Jones playing electric guitar, and Hubert Laws on flute and saxophone, with Thiele producing again. Scott-Heron's third album, Free Will, was released in 1972. Jackson, Purdie, Laws, Knowles, and Saunders all returned to play on Free Will and were joined by Jerry Jemmott playing bass, David Spinozza on guitar, and Horace Ott (arranger and conductor). Carter later said about Scott-Heron's voice, "He wasn't a great singer, but, with that voice, if he had whispered it would have been dynamic. It was a voice like you would have for Shakespeare.
1974 saw another LP collaboration with Brian Jackson, the critically acclaimed opus Winter in America, with Bob Adams on drums and Danny Bowens on bass. The album contained Scott-Heron's most cohesive material and featured more of Jackson's creative input than his previous albums had. Winter in America has been regarded by many critics as the two musicians' most artistic effort.
The following year, Scott-Heron and Jackson released Midnight Band: The First Minute of a New Day. 1975 saw the release of the single "Johannesburg", a rallying cry to the issue of apartheid in South Africa.

2019-09-20

2019-07-01

2019-07-01

2019-07-01

2019-06-24

2019-03-18

2019-03-18

2019-01-07
2018-06-25
2018-06-25