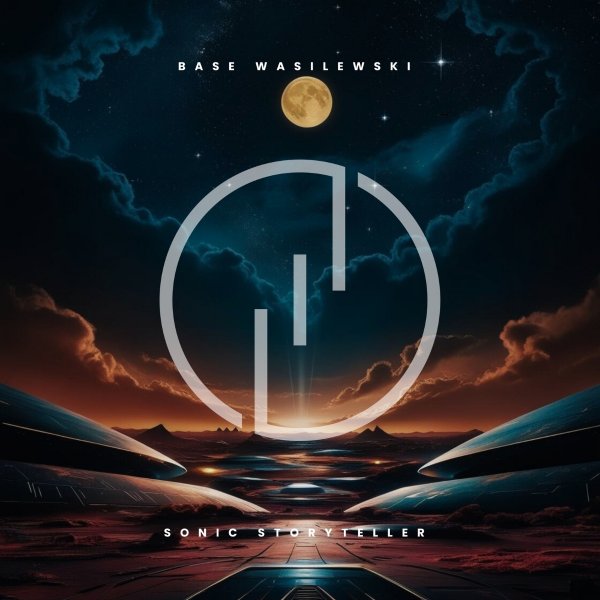 Artist
BASE WASILEWSKI
"While his music is fluid and free, one thing that remains constant is his ability to take listeners on a journey of African sound being modernised"
Zimbabwean-based electronica DJ and producer, Basil a.k.a. Base Wasilewski got swept up by the Tribal steam train during it's early beginnings. Harking back to his younger years, with fond memories as a pre-teen, armed with just a bag of CDs with a collection of house mix tapes, it is fair to say not many discover their passions quite as early as Base Wasilewski. It wasn't long into his teenage years before he'd develop an insatiable thirst for crate digging — flipping through record after record picking out the house gems preferably Tribal that would further ignite his passion for music.
With an open mind and fierce curiosity for anything and everything electronic music-based, he has spent the past a decade going through a multitude of genres and styles ranging from tribal, techno, house, drum & bass and ancestral . Artists like Culoe De Song, Dj Mbuso, Eltonnick, Sol Phenduka and Black Coffee are just some of the musicians that went on to shape into the tastemaker he is today.
Today, Base Wasilewski focuses on pushing an infectious fusion of synth-laden Afrotech and Afro house. With recent influences such as Elias Kazais, Moblack, Adam Port & Rampa, you'll be hard-pressed to argue for a lack of diversity within his sets, which comprise of both his own production and others. His tracks go from the deeper end of dance and breaks through to the tougher grooves of Afro house and ancestral .
Not one to pigeonhole himself into one style, Base Wasilewski traverses the BPMs and moods and focuses on telling a story through progression with his production & Dj sets. A typical hour-set would see him build from laid-back ambient sounds accompanied with rich African drums, to proper "hands-in-the-air" Afrotech and everything in between. To him(Base Wasilewski), good music transcends genre, good music is simply good music.
And with over 10 years of crate digging, and deejaying, Base Wasilewski is no stranger to the electronic music scene. These days, he can be regularly found locked away in his studio, jamming together ideas and carving out his deep signature analog synth-lines, arpeggios and grooves for his next upcoming release. While a relatively new venture for him, the challenge has without a doubt seen him progress successfully into the next phase of his music career. With a slew of releases already under his belt, and constant releases in the pipeline, Base Wasilewski has set the bar high for his work ethic and continues to dedicate himself to the craft.

2020-08-28

2020-08-28
2020-07-26

2020-06-01

Ubizo
C Minor Remix

(5:52)
2020-03-13

2020-02-14

Ubizo
Manuel Noeth Remix

(7:21)
2019-06-21

Ubizo
Bergesch Remix

(6:36)
2019-06-21

Ubizo
Sebastien Dutch Remix

(7:29)
2019-06-21
2019-05-31