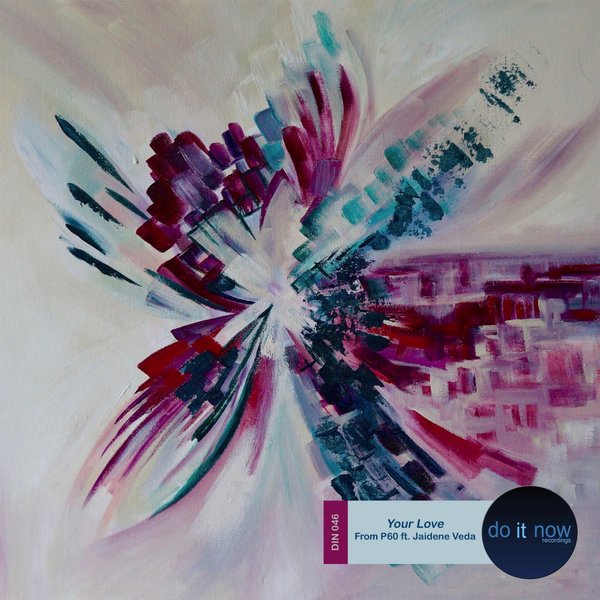 From P60 has teamed up with the ever so silky vocal talents of Jaidene Veda to bring us Your Love.

Your Love feat. Jaidene Veda (Original)- Remember the phrase less is more? From P60 does just that. The main focus instrumentally is that bubbly, whirly bass line. Enter a sprinkling of some congas, cymbal hits and warm lush vocals from the ever magnificent Jaidene Veda and youve got a sultry little underground track here. Jaidene gives this the vocal treatment it deserves and rightfully so. Kick back, pour your favorite drink and let both these talents fade the day away for you.

Your Love feat. Jaidene Veda (Jazzmattik Broken Mix)- This mix is a bit more afro-house but still a jazzy soulful-house rendition. Theres more aux percussion going on here that really beefs up the track. Broken rhodes and piano bang out a minor chord walk down with the piano taking over as another backing vocal to that of Miss Jaidene who superbly adds just the right amount of vocals to blend everything flawlessly. Thick pads slowly work their way in towards the end of the track giving it just a bit more personality for this lovely broken mix.

Your Love feat. Jaidene Veda (Jazzmattik Soulful Mix)- The Soulful Mix has a bit more 4 on the floor feel and is more dance friendly. Still plenty of aux percussion in this one but much different than its mate. The piano is still present bobbing in and out as not to over shadow Jaidenes vocal contribution to this mix. The bass line is more driving with the use of an upright bass and gives this mix the jazz feel its so rightfully named.

Your Love feat. Jaidene Veda (Nu-Jazz Vocal)-A bit of a play off the original From P60 has added a brilliant saxophone that has taken the pianos place in the other two mixes. Jaidene still front and center but this one is all about her. This mix is the seductive one of the bunch. This is your after hours track go to after a night out.

Fromwood - He is no stranger to the label. Just like the other remixes that he has done for us, this one is also amazing.