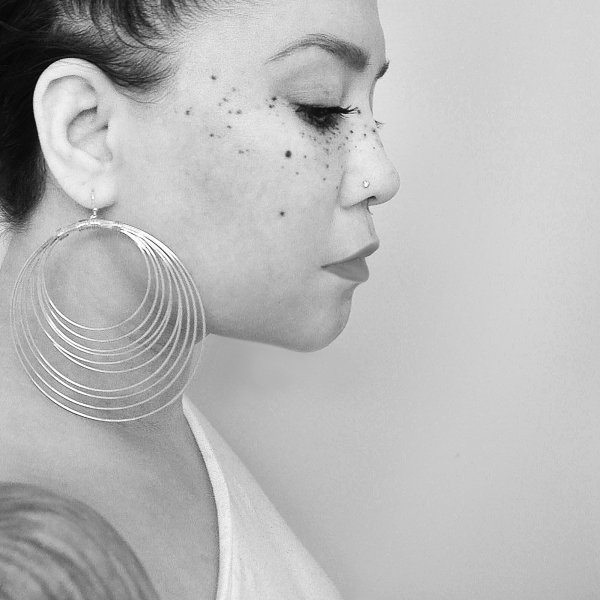 Artist
JAIDENE VEDA
Smooth, sultry and distinctly intimate. After four co-written & self-produced indie albums, two Billboard club singles (FLOW & DO FOR LOVE), and several international chart topping ep's including 'SUNDAY', 'SOUL SIZE LOVE' & 'THE ONE', Jaidene Veda has become a recognizable voice in both the underground house community & top 40 club circuits around the world. Often described as "Bjork meets Sade", UK's 'Kula Records' recently dubbed her a "modern day Tracey Thorn".

Under the alias of "dub-bodé" (2000), Veda first began pro
ducing and promoting live House events, fusing Jazz horn sections with Deep House DJ's and her freestyle vocals. From the Underground to the Arts Community, fashion house launches for Holt Renfrew to Canadian Jazz festivals, the self promoting Songstress developed a diverse audience prior to developing a recording career.

Having since collaborated with many of the Industries finest, including Joaquin 'Joe' Claussell (AFRICA CARIBE), Josh Milan (SOUL SIZE LOVE), Glenn Underground (INTO LIFE), Jimpster (SUNDAY), the Ananda Project (OPEN LOVE LETTER) & Reelsoul (THE ONE), her body of work has continued to bring her closer to working with all of the Artists who initially inspired her musical career. Most recently appearing on Ralf Gum's feature length album, "Never Leaves You", along side Monique Bingham, Kenny Bobien & Caron Wheeler, "DO IT FOR LOVE" is now part of SONY's certified Gold release in South Africa. Shortly after, Veda's latest endeavour as an Independent Artist, Producer & Label, resulted in the critically acclaimed project entitled "SHADOWBOXING HEROES", a conceptual album paying homage to musical Heroes, including several International collaborations and feature (Vocal) Artists, namely lyrical Heroine, Ursula Rucker. Fully fan funded via INDIEGOGO (http://www.indiegogo.com/jaideneveda), the album will also release as a limited edition 12" press.

Previous Vinyl releases include Veda's debut House, Dance & Progressive singles, "NO WARNING" (Jon Delerious, NORDIC TRAX) and SUNDAY (Jimpster rmx, HOUSE IS THE CURE), but it was her break out single "FLOW", remixed by London's House luminary, Pete Heller, which landed a spot on Pete Tong's "Essential Buzz Chart" upon release, and climbed to no.24 after 9 weeks on the Billboard Club Chart. Subsequent singles continued to gain the support of Tiesto, Van Buuren & Tong (http://www.curvverecordings.com/feed/2008/pete-tong-features-vinny-troias-magic-on-fast-trax/). Jaidene & label boss, Vinny Troia (CURVVE) followed up with a classic Bobby Caldwell cover, and once again climbed the Billboard Charts in the Fall of 2010 showcasing her talent and versatility across different genres.

The Way
Jazzuelle Darkside Remix

(6:50)
2022-11-25

2022-11-04

2022-10-28

2022-09-23

Change
Deep Xcape Soul Remix

(6:10)
2022-09-16

2022-08-29