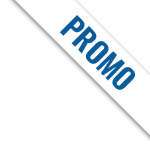 DeLorean Suite returns to the DC camp with a stunning single oozing sexy deep soulful vibes. The Original Mix is a masterpiece itself with his classic Naked Music's deep soulful style. Label boss Luyo goes back in time for a Chicago House styled super classy remix, while last but not least german gentleman Sudad G presents his dancefloor friendly yet respectfully soulful pumpin' version. An amazing package our soulfulheadz will nod their heads to!



Original Mix - Written and performed by DeLorean Suite (Tony Roche, Graham COnway, Jenny Mc Mahon)

Luyo Deep Soul Mix - Produced by Luyo. All instruments by Luyo and Peter De Girolamo - pdgmusicstudio.com - mixed and mastered by Aki Bergen and Luyo at Dellinger Studio - www.dellingerstudio.com -

Sudad G Remix - produced and mixed by Sudad G
MORE...