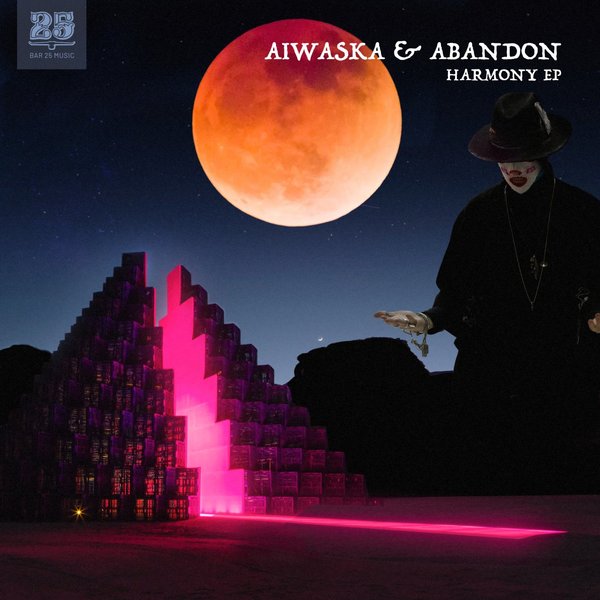 After two hotly-anticipated releases, Aiwaska is back on Bar 25 Music with the new record Harmony, made in collaboration with duo Abandon. His production expertise has seen him deliver releases for such esteemed dance music imprints as Exploited, Crosstown Rebels, and House Music With Love. It's also bought him to collaborate with a whole host of legendary vocalists, such as Robert Owens, Roland Clark, Egyptian Lover, and Aquarius Heaven.

No wonder, Aiwaska has a global fanbase and has performed at many established venues such as Burning Man Festival and Odessey. He has also recently started his own monthly radio show with the reputable Ibiza Sonica Radio. His work has been highly praised by both Mixmag & DJ Mag over the past year or so, and a promising future lies in store for him, no doubt.

Abandon was born in 2019, the same year their very first EP 'Queen & Priest'came to light on the label Dantze from the label boss NICONE. Minoas Cirillo and Timothee Toussaint share the same taste and vision for electronic music, so it was obvious for them to create this project in the beginning. Just like this collaboration with Aiwaska that came across naturally. As a result, we have a six pieces EP - two tracks, 'Harmony' and 'Afterlife', three versions of each called Day Mix, Night Mix Sundown. Together, they collect every mood you can think of while listening to a good Melodic House record.