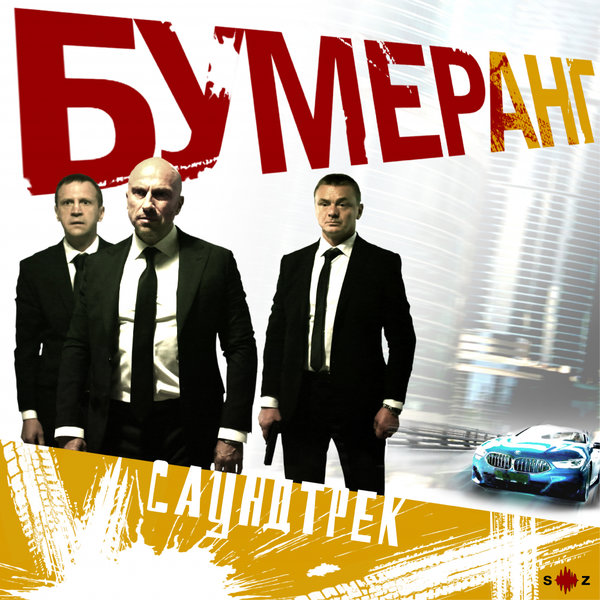 Petr Buslov's new film BUMERang starring Dmitry
Nagiev (TEFI award), Timofey Tribuntsev (Nika and
Golden Mask awards), and Vladimir Sychev is hitting
the movie theaters on December 2, 2021. The
producers of the film are Elena Sever, Tanya Statsman,
and Petr Buslov.
My new movie BUMERang is a mix of vivid
emotions, amazing acting performances, and 100
minutes of a genre drive, says Petr Buslov.
Sophisticated and sometimes caustic humor, scathing
Buslov's sarcasm along with the film director's famous
bold manner and also his way to raise simple, but sharp
timeless questions shape the adventurous crime
comedy BUMERang. Buslov mentions Guy Ritchie's
movies, first of all Snatch and RocknRolla as bright
genre references inspiring him. As for life drama, it's
more like In Brugges or Seven psychopaths by
Martin McDonagh. Yet BUMERang is easy and joyful
much like Domashniy Arest but with no severe social
pressure.
Music label Svoboda Zvuka along with film production
companies Aktyabr' film and Russkiy Sever are serving
copyright authentic soundtrack including some
meaningful acting lines from the movie that become
aphorisms. The soundtrack features original songs by
Fazy, Vsadniki ZHKH, Nedry, Daniel Sinaisky, SPB
band, and many others. The soundtrack is embellished
with the music composed by Svyatoslav Kurashov and
Alexander Symonenko.
The exhibitor of BUMERang is the Karoprokat
company. It's going to be distributed in more than 2000
cinema theaters. The film stars Galina Polskikh (an
honored artist of the Russian Federation), Denis
Lebedev (a world boxing champion), Roman Madyanov,
Anna Ukolova (Golden Eagle, Nika, TEFI awards), Elena
Sever, Anton Lapenko, Semen Slepakov, Svetlana
Ustinova, Valeria Astapova, Konstantin Murzenko, and
many others.
Buslov is the best of classics alive! - Nagiev says. -
I've been lucky to work with him! My doctors keep
telling me I might stop crying through the nights soon.
Watch BUMERang! This master made me play my
best part in my life. And there was even catering!