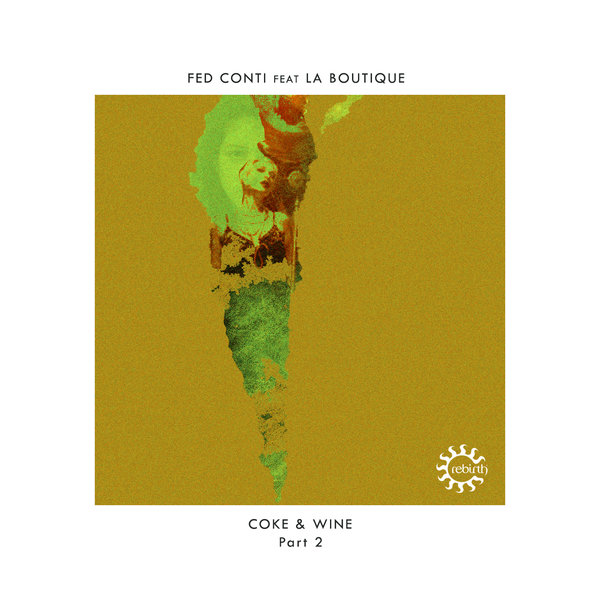 Growing up as a jazz virtuoso musician, Fed Conti is a producer, composer, Hammond organ and piano player. He studied with the legendary American organist Shirley Scott and played with artists like Zucchero, Benny Golson, Little Milton and Buster Williams. As Dj he spent almost a decade spinning his music during several underground parties around Europe, being able to discover new sound fronteers and life path researches. During his recording artist career he also started to be a valued multi instrumentalist.
"Coke & Wine" is a visionary track composed with the singer & songwriter Stefania Tasca, member of the pop & alternative duo La Boutique. Stefania became confident with jazz music since young age, studying vocal techniques and Tribal percussions. As self-taught she started playing guitar, piano, drums and bass.
"Coke & Wine" takes shape from an original jazz piano composition with a vintage tone feel surrounded by dub chords of analog machines; an emotional and beautiful song on the touching theme of a mother's alcoholism and her relationship with her young son.
Originally released in the Ibiza Bar Vol.2 and included in the Buddha Bar compilation, the song gets a couple of strong new remixes.
After a long silence, one of NY's finest house music producers of the last decade is back with a bomb remix. Quentin Harris transforms this song to fill any dance floor, bringing that party atmosphere we were missing.
Twenty-one-year-old South African dj and producer Lutendo Raduvha aka Teno Afrika, follows his first album on Awesome Tapes From Africa, pulling out of his magic hat an emotional version, with his signature beat and warm keys.