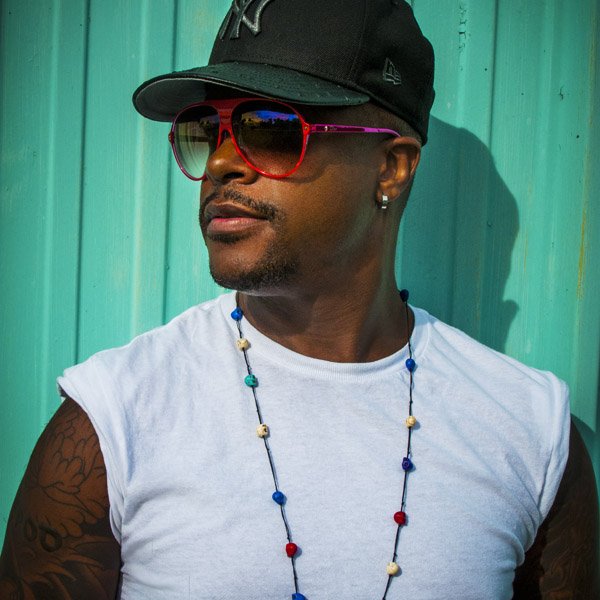 Artist
QUENTIN HARRIS
In 2003, his remix of Donnie's "Cloud 9" on Giant Step broke through. Within a year he'd made the era-defining "Let's Be Young", a tune born out of anger (you can hear it in those sabre-like techno stabs). "A friend had booked flights to Miami, but booked the hotel on the right day in the wrong month. Instead of getting angry I just said, 'You fix this right now,' and then I started working on something. "Let's Be Young" is what came out. That same friend thought it was amazing and different and I was like, 'Ok whatever.' But you never know. Quincy Jones thought Michael Jackson should remove Billie Jean from the Thriller album!"

Quentin Harris has become one of the most in-demand remixers in the world, adding necessary club sheen to R&B vocals, house tracks and frequently turning the proverbial turd into a polished diamond. No wonder he's been called on to remix everyone from Justin Timberlake and Mariah Carey to Femi Kuti and Blaze. In addition to "Don't You Forget About Us" from Mariah, and "Not Like Crazy" by Jill Scott, one of his benchmark rubs was a sneaky re-production of Leela James' "My Joy", transforming her dynamite blues jam, into classic deep house. He says he never thought it would cause such a splash. "I had no idea that "My Joy" would turn into what it turned into. The records I really loved and had the most fun working on, like Justin Timberlake's "What Goes Around,", stayed under the radar. You know, I never know. I just do what feels good."

This May sees the release of his sophomore album, "Sac•ri•fice", the follow-up to 2006's "No Politics", a collection that encompasses Harris' widescreen house vista. "It's taken me two years to make "Sac•ri•fice," he confides. "There was a year of frustration because of writers' block and also, I was hearing a lot of records that I felt were copying my sounds and I was challenged with trying to come up with something new without alienating my fan base. I hope I've succeeded. If I had to describe "Sac•ri•fice" sonically, I would say that it sounds like the album Prince, Murk and I would make together, if such a dream session should ever happen."

Harris' success has been built on the rare ability to straddle genres effortlessly, with productions that gracefully sit between the soulful end of the Shelter and the tougher sound that many European audiences demand. Danny Tenaglia called it Hard and Soul and Quentin surely lives up to it. "I go out and listen to everything even if it's not my scene," he states. "For instance, Victor Calderone is a good friend of mine – and even though I won't necessarily love everything he plays, I do think it's important to go out and hear him play. I love to go and get out on the floor with the crowd; not hang out in the booth. When I hear a record and it really really catches my attention, I get crazy about it, and then I'm like, Ok that's the record of the night for me, I'm gonna go and find out what it is and then go home."

That polymath approach to music would surprise few who have heard Quentin's studio output or his extended live sets. Whether he's wowing crowds in Ibiza with a dose of Leela James or delving deep into his creative reserves for another genre-defying re-production, Quentin Harris is the man who can. No politics, no doubt.

Hold Up
Quentin Harris Instrumental

(7:09)
2020-02-14

Hold Up
Quentin Harris Reproduction

(7:22)
2020-02-14

2019-10-04

Over Me
Quentin Harris Re-Production

(7:59)
2019-08-23
2019-07-26
2019-07-26
2019-07-26
2019-07-26

2019-07-05

2019-07-05