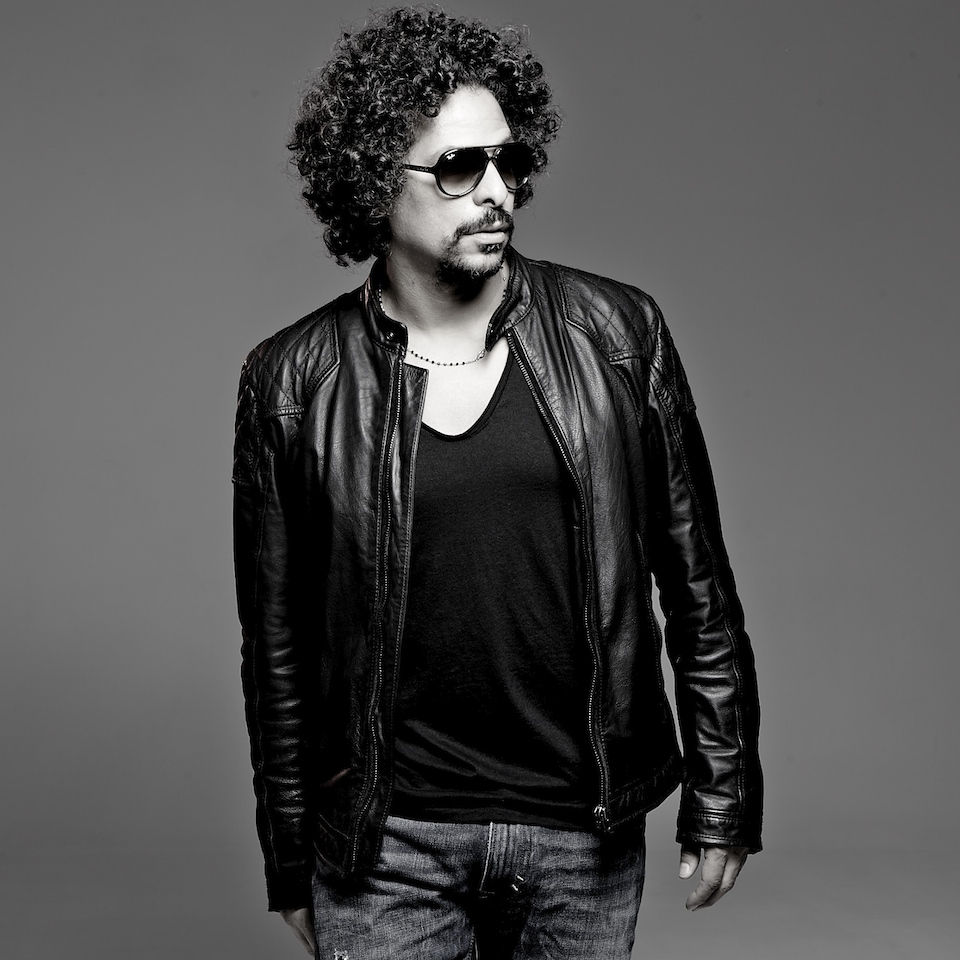 Artist
SANDY RIVERA
BOOKINGS: David at Constellate Talent: do@constellatetalent.com
BOOKINGS NORTH AMERICA: Diana at MN2S: diana@mn2s.com
BOOKINGS SOUTH AMERICA: Alex Serna at MN2S:
alex@mn2s.com
BOOKINGS ASIA: fred@yeloagency.com

Whichever way you look at it, you know who Sandy Rivera is. Whether it's the words to 'Finally', the album you have by Kings of Tomorrow, the stunning production that infiltrates ALL the way through 'FREAK' or the untold mixes that have penetrated the dance charts over the past 15 years; you KNOW who Sandy Rivera is.

Rewind a decade and a half - take it back to the days where dance music was underground, music was made purely from love and the future king of tomorrow was launching a label called Blackwiz. Take it back to a time when something amazing happened - a New Yorker with a Puerto Rican heritage started making records. Following a short run making hip-hop tracks and learning the piano to gain a higher level of musical understanding, Sandy dropped his first LP in 1997. Labeled 'The Calling' and featuring the man himself on vocals, it set dance floors on fire and brought with it confirmation that something very special had arrived.

Sandy's second album 'It's In The Lifestyle' came out under the Kings of Tomorrow guise and featured soon-to-be classic, 'dance music at its best' offerings including the iconic 'Finally' and the brilliant bassline infused 'Young Hearts'. The Julie McKnight vocal mixed with the outstanding production and an array of mixes catapulted 'Finally' way into the year 2000 and beyond winning a mix of awards including Muzik's prestigious Tune of the Year.

Sandy rightly became firmly positioned as a legend in the music scene and every genre of sound that surrounded it. With a set list that knows no boundaries - tech, minimal, chill-out, soulful house and progressive - never before has an appointment with the dance-floor been such a journey.

2005 witnessed Sandy's 3rd album 'Trouble', still under the Kings of Tomorrow alias. Each track an affirmation of Sandy's musical range, cleverly crossing over genres whilst mixing house, soul, R&B and chill-out. Along with the new side of Rivera came the indication that the next set of releases - be them under KOT, Awesome Foursome, Sanjay, Mysterious People or The Committee - would have a universal sound appeal, push the edges of innovation and transcend the genre of pure house.

Since the release of 'Trouble', Sandy has released various compilations - including Ministry Of Sound Sessions & Kings Of Tomorrow Defected ITH - and has a magnitude of production credits on tracks and mixes including Craig David, Moby, Fedde Le Grand and Everything But The Girl. His DJing legacy has seen Sandy become a resident of the globe, affirming the fact that great music crosses continents and evolves whilst still being recognized under one name. The slightest hint of SR or KOT on a line-up causes clubbers to flock and the music industry to sit-up and take note.

So let's bring it back to now. Bring it back to today where music is universal and the word Sandy Rivera means more than just a collection of records - means more than just 'house'. It means a legendary sound split across different genres, breaking boundaries and making people listen. Lets talk about history, the DJ, the producer, the innovator of music. Ladies and Gentlemen, the King of Tomorrow, the master of yesterday, it's Sandy Rivera.

2023-12-08

2023-12-08

2023-11-17

GOLDEN
Sandy Rivera's Justdjin Mix

(5:08)
2023-10-13

2023-10-13

2023-09-01

2023-09-01

2023-09-01

2023-08-11

2023-07-21