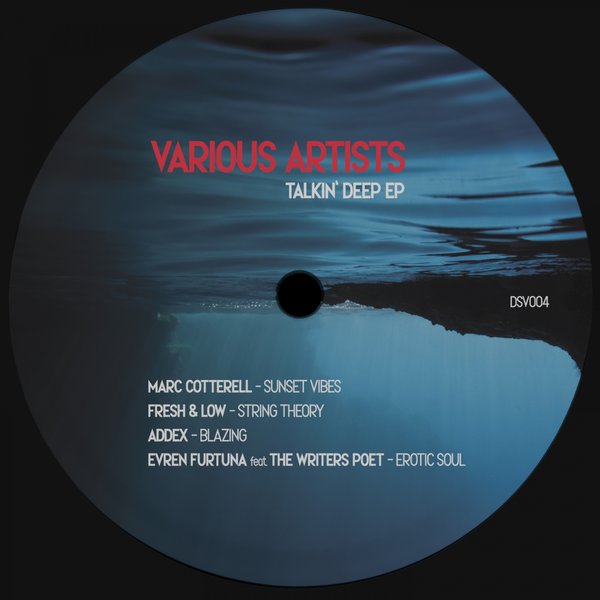 Deep Site Vinylized return with a special 4 track V/A release for those late summer parties, Marc Cotterell opens thing up with the organ-powered garage infected 'Sunset Vibes'. Synthesizer solos dominate the view while subtle Rhodes and B-3 phrases meander in the funky framework.
Next up welcoming an old deep house favourite from Glasgow Calum Walker of Fresh and Low delivering the beautifully understated 'String Theory' which builds like a cinematic theme tailor made for dance floors. Synths pulses and dramatic themes intermingle with subtle string lines laying boldly within driving rhythms.
The flip side brings a return to Deep Site for Addex who comes on smooth and strong with 'Blazing', utilizing solid drums and bubbling percussive edges. The synth pads build slowly in juxtaposition with the cloud stabs and analog melodic flourishes.
Closing with 'Erotic Soul' from Even Furtuna featuring The Writers Poet is a Chicago deep styled gem with its gorgeously stated poetry flowing through a bed of bass, organ, and builds. The main infectious riff plays well off of the verse breaks. Enjoy!