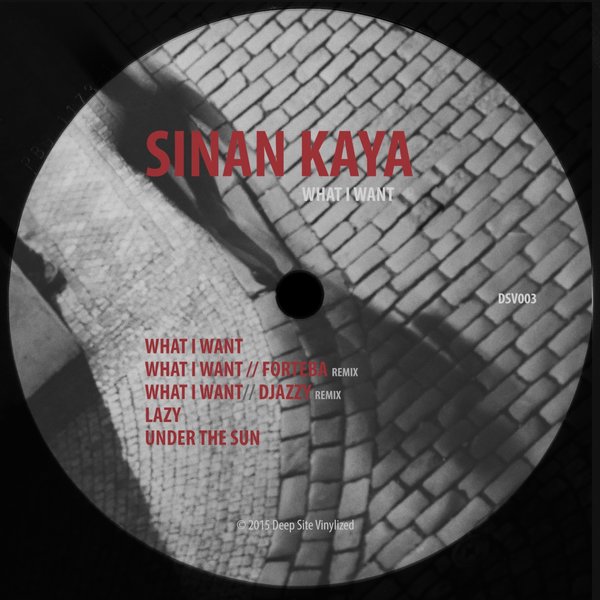 Deep Site Vinylized returns with five impeccable soulful house tracks from Istanbul's 'Sinan Kaya' (Kolour/Apparel/Beef
Rec/Skylax).
The title track to this EP, What I Want, is a sunny House groover that utilizes Lush keys, funk guitar, and rubber-bass with a classic soulful jazz groove. The original second track, Lazy, breaks into Chicago house territory using an underpinned organ line,
beautiful vibe stabs, and solid percussion work.
The first remix of What I Want comes from Hungary's superb artist, that is 'Forteba' (Plastic City/Ready Mix/Sol Recordings), who takes it to the cosmic psychedelic disco by way of pure dance floor vibes. For the second remix its a real pleasure to welcome Portugal's 'Djazzy'(BuzzinFly/Stir15/Raw Cutz) who closes things out supremely by layering thumping drums, B-3 organ stabs, and a subterranean bass line. Bonus track 'Under The Sun' is an added bonus track exclusive to this digital release for your pleasure...