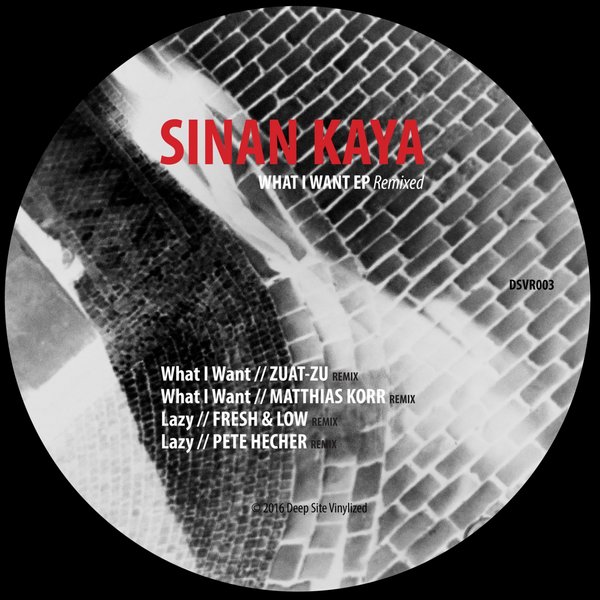 For our next Deep Site Vinylized 'REMIXED' EP, we feature four different interpretations of the two Sinan Kaya tracks. First off it's Spain's 'Zuat-Zu' (Sophisticate Recordings) whose remix of 'What I Want', features deep harmonious synths, an infectious bassline and solid drums wrapped around a memorable vocal refrain. Then we have 3 Deep Site debutants, 'Matthias Korr' (Society 3.0) whose remix of 'What I Want' takes a Chicago approach by utilizing the original track's stabs and melodic aspects while updating the strings and bass.
Next up a huge honour to welcome Glasgow Deep House legend Calum Walker with his Fresh & Low Remix of 'Lazy' dripping of classic Chi-town funk with its soaring strings, piano stabs, and tough percussive characteristics. The final Remix comes from Vancouver's Pete Hecher, who needs no introduction delivers a classy 90's rework of 'Lazy' which incorporates wicked analogue synths coupled with wah-laden keys, and soaring lead work.
Due out July 4th Exclusively on Traxsource and 18th July Globally.