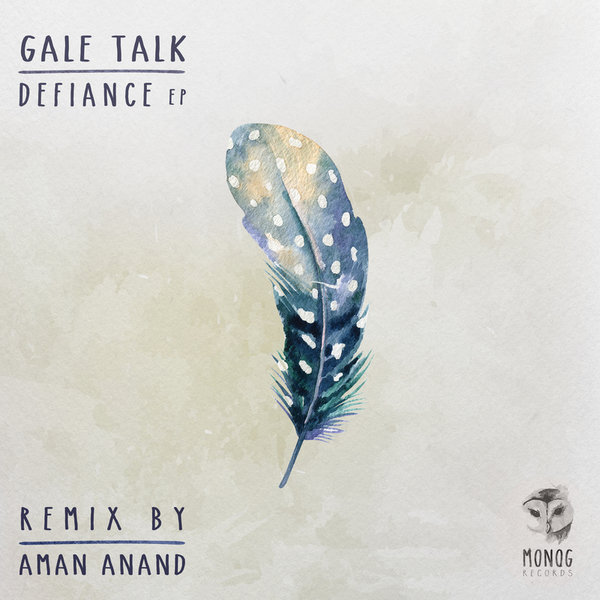 Gale Talk aka Hector Bermejo returns to Monog Records with the fantastic Defiance EP. This one follows his debut with us a couple of years ago, a remix for HedUbble's Dreams. With a passion for the exotic sounds he began making his first musical productions at the age of sixteen, these productions were hip hop, house, and techno, among others. His musical influences range from San Diego ́s Soul Music to the bizarre sounds of the classic Warp label. Hector has taken his love for all kind of styles to develop a very personal musical concept. In his role as producer he has worked for labels like Blackplace, Esperanza Records, Ipologica, Phase Insane, or Pong Music. He also works on a project called Ausdrücke with his friend and collaborator Galman. As a DJ he has played in many venues across the globe from Israel to Uruguay, always leaving a pleasant memory among clubbers. We're very happy to have him back at Monog.

The Original Mix of Defiance shakes up the dancefloor with a spritely vibe. Chunky beats and shuffling percussions add rhythms as melodic chords cascade. Rippling, arpeggio basses fade up, creating a rich tapestry, enhancing the groove with depth and feeling. A real classic vibe seeps out of the track, drawing us deeper into the sound. Vibrant and upfront, this one is not to be missed.

Aman Anand debuts here with a solid remix of Defiance. Spending his time between India and Singapore, Aman's productions blur the line between electronica, progressive house and deep techno, blending these different sounds together in his own, unique way. His tracks have seen support from celebrated artists such as Hernan Cattaneo, Guy J, Secret Cinema and more. The self-taught mechanics of dance music for this young musician has started to translate itself into releases on reputable international imprints such as Sudbeat, Balkan Connection, Juicebox Music and Mango Alley to name a few and he has been billed in many clubs around India and Singapore. On the remix here, Aman takes the groove deeper, churning out a smooth slow burner for the late-night sessions. Driven by solid beats and crispy hats on top of a bed of strong percussions, the interpretation draws on the original elements in a subtle way while keeping the body moving. Pulsating basses and stabbing chords are complimented by wistful pads, creating a contrasting vibe. Top-notch stuff and a must have.

The Brightest Side rounds up the EP, striking a plush, sonic driven groove. Rich and atmospheric, the vibe moulds around an arpeggiated framework of cascading synth plucks. The musical elements widen as filters open up while a strong, warm bass shores up the low end. A construction of lively percussions lets the rhythm loose on this classic sounding mover that does not disappoint.