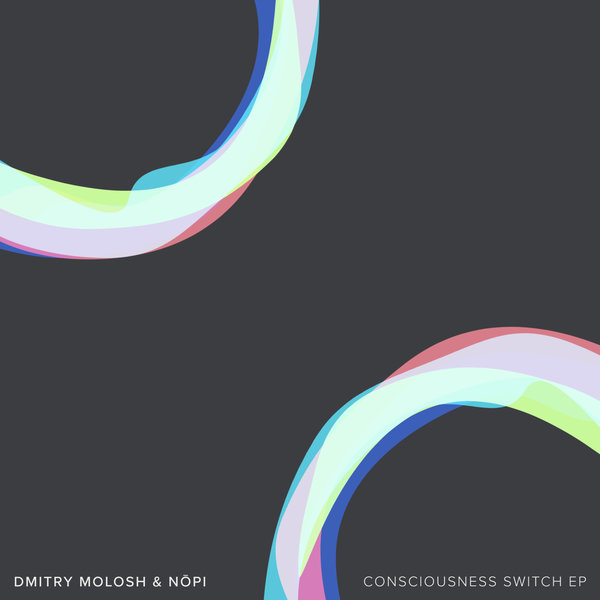 Presenting their debut collaborations, Dmitry Molosh and Nopi land on Cid Inc's Replug Records with 'Consciousness Switch'.  Label artist and progressive music star Dmitry Molosh has found a comfortable home on the Finnish imprint. After rounding out 2019 with the chart topping 'Cascade', the Belarus based artist returned to Replug this year alongside fellow countryman Michael A for their 'Integral' EP. Dmitry's 2020 has also been highlighted by his latest project for Hernan Cattaneo's Sudbeat Music entitled 'Elison'. Having first appeared in March of 2019, Nopi has enjoyed a meteoric rise through the organic house underground. In just eighteen months the Ukrainian artist has found a home on Akbal Music, Kindisch, Sound Avenue and When We Dip XYZ. His fresh approach to deep and dreamy melodies has propelled him to one of the genre's top up and coming artists. Now making a welcome debut on Replug, he teams up with label veteran Dmitry Molosh for a two-track showcase entitled 'Consciousness Switch'. 

Getting underway with the title selection, Dmitry and Nopi combine their extensive forces for a cosmic slice of progressive house. From its full, muscular groove comes driving percussion, robust rhythms and ethereal effects. Evolving with power and class, placid atmospheres provide a colourful backdrop for a landscape of striking electronics. A majestic break sits at the heart of the journey, expertly crafted and spanning nearly two minutes in length, it's effervescent rumble builds, as rising effects marry heartfelt harmonics for a commanding drop and enormous finale. 

Continuing the progressive minded ethos of the EP is the equally brilliant 'Ungovernable'. Warm and mystical from the outset, the piece pulsates with cross cultural vocals blanketing rippling bass tones and free form effects. Effervescent stabs add character and grit as the vocal narrative evolves leading into the main break. Twisted bass modulation adds a wave of tension across the centrepiece, flowing through an unpredictable storyboard, before getting washed away in a rush of sonic decay and spirited vocals. Flawlessly tailored for an astute dance floor, it rounds out two stunning creations from Dmitry and Nopi, who have made their debut collaborative project a most memorable one.