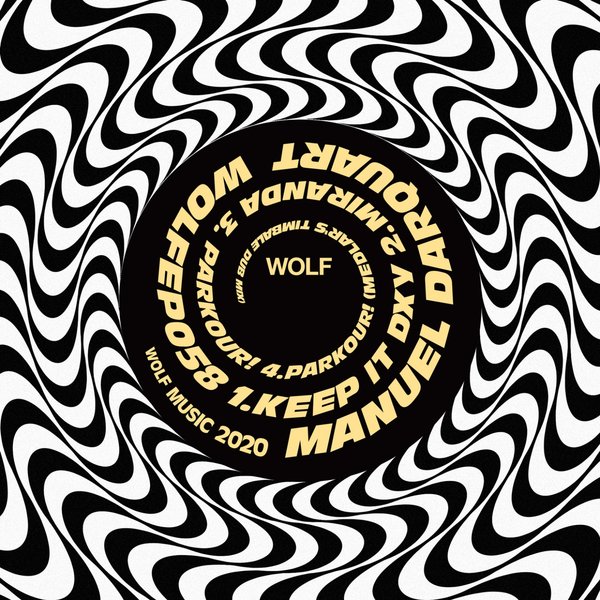 Two hot property New Zealanders under the guise Manuel Darquart take the WOLF reigns for their debut on the label. Drawing influence from classic Italian house labels such as Irma, Antima and Palmares (alongside having that South Pacific sea breeze ingrained in their souls), the duo let loose on a three track EP that could have easily been plucked straight out of a '90s Key Tronics Ensemble stash. WOLF mainstay Medlar completes the package with a percussive workout remix of 'Parkour!', dubbed, rerubbed and full of that timbale goodness.

With a string of releases on the likes of Coastal Haze, Childsplay and Infinite Pleasure, Manuel Darquart transport you to a distant island life where corona's claws have yet to cause chaos. Opener 'Keep It DXy', sees sweeping pads caress the shores as bumping basslines mix with punchy stabs and dreamy toplines.

From the beach to the jungle, 'Miranda' is a stomp through the undergrowth, the tropical landscape calling out at every turn, as synth melodies dance around steamy bass arps and streams of percussive hits.

'Parkour', is a proto-house gem that captures that '80s feel with gated snares, thumping kicks and synths galore, before Medlar closes out the EP with a ripping whirlwind of percussion for his remix of 'Parkour'.