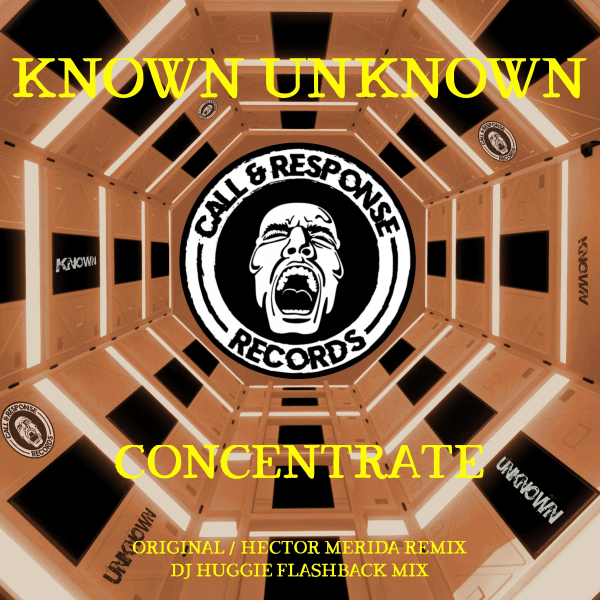 Santa Barbara's Sean Ray aka Known Unknown makes his debut for Call & Response Records with this dark roller of a track,'Concentrate'.
Releasing tracks via the legendary Nervous Records and also running his own label,the excellent Jealous Records,Sean has a wealth of smashes under his belt and many years experience on the dancefloor,in the booth and behind the desk. truly understands and embraces the true essence of H.O.U.S.E.
On remix duties we have House of Plastek's Hector Merida, known as Huggie in the underground circuit, never fails to demonstrate why he's been a staple in the Los Angeles dance scene (and beyond) for multiple decades. Whether as a DJ or a producer, the California native is best known for creating sophisticated vibes of deep and tribal influenced House and Techno with exquisite hints of Acid, Funk, and NuDisco.
After his recent self-imposed hiatus, Hector is back in the studio and serving up inspired cuts for underground leaning labels like Jealous Records, Water Bear Records, Ramatik Records, Abstrakt Xpressions, and now Call & Response Records.