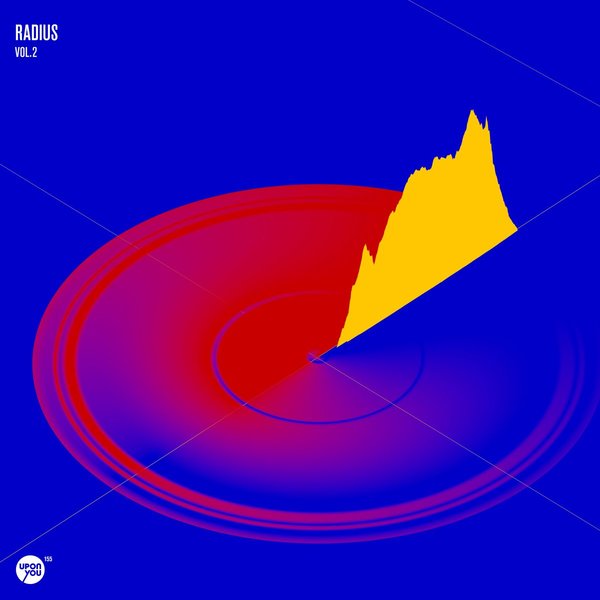 Are you ready for a new chapter of "Radius" ? What started in August of 2k19 as a first four track EP to showcase the vast variety of talent prevalent in the electronic music scene is now to be continued with "Radius Vol. 2" - a sequel and a state of the art overview for this season featuring tracks by Upon You Records creative mastermind Marco Resmann as well as Helmut Dubnitzky & Jackspot, Martin Tanner and Cipy Althoff which are all serving big time with their contributions to this series.

Going in first with "Where Are The Birds" is the man Marco Resmann himself, providing a floating, ever moving, spiralling take on the deeper side of TechHouse, combining cascading atmospheres with a certain edge of darkness to create an intricate, well fascinating ride through time and space.

Following up is the collaborational pairing of Helmut Dubnitzky & Jackspot, a duo immersing in a subdued, mystical grey area located right in between TechHouse and (Neo)Trance with "This" which is defined by a time defying late night vibe, expertly cut sample wizardry and caressingly tender melodic buildups.

"Lithium" by Martin Tanner weighs in a more sci-fi leaning variation of deep, floor-functional TechHouse built on a foundation of clean cut drums and wafting background atmospheres accompanied by echoes of tribal drums and as well as a distinct, ever so slightly morphing main motif, dreamy synth layers and ocassional waves of raw vintage bass for a low end.

Finally Cipy and Althoff is visiting "Echemmaia" on the lookout for the perfect party spot whilst providing a groove-infused soundtrack for hot summer nights out in the desert, fusing reprocessed oriental ornaments with subtle, yet ever pushing TechHouse vibes and a constant, carefully arranged layering of additional sonic elements.