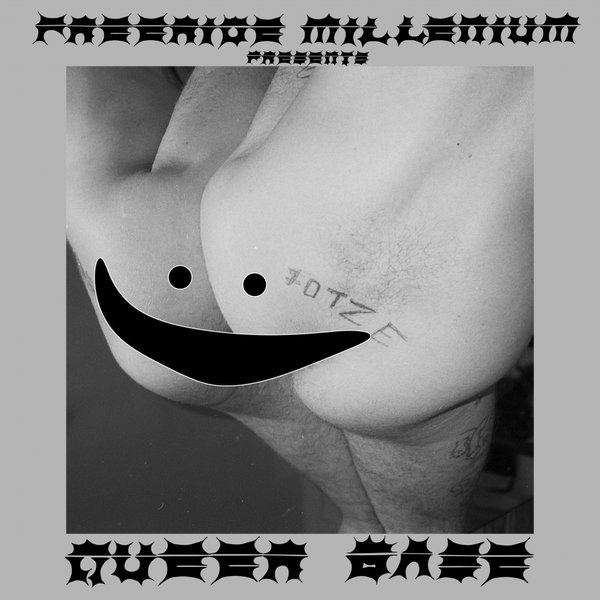 Freeride Millenium presents Queer Base is a proud new charity project and the first ever compilation from us. Talented artists such as Massimiliano Pagliara, Zombies in Miami, Younger Than Me, Soulphiction, Hard Ton, Rotciv, Modular Project, Benjamin Froehlich and many more serve up a scintillating selection of house, synth, techno, disco and downbeat, and all profits from this release will be directed to Queer Base.

Queer Base is an organisation in Vienna that offers social and legal counseling to LGBTQI+ refugees who arrive in Austria, including providing help with court cases, finding housing, community events, organising German lessons, HIV/STI testing, and more. Further details can be found at https://queerbase.at/.

Label regular 'Sun Shy Boy' kicks things off with 'Don't Catch Me Running', a rueful and catchy downbeat pop song with longing chords. After the ambient turned beatdown track 'Horizon' from Delicate Features, Jorkes sink us into a lush deep house groove and O.S.T. paints musical pictures of lazy hot days in the park with the pastoral beauty of 'U and I (Are Living)', and 'Be Like That' from Raphael Schoen switches up the mood with a more kinetic electronic track that brims with futurism.

Timeless deep house vibes abound on Benjamin Froehlich's excellent 'Birdhouse', then venerated mainstay Massimiliano Pagliara slows things down with the majestic synth arpeggios and far-sighted cosmic sounds of 'Without You', before Milan's Modular Project drop some 80's influenced psychedelic house. The mid-section of this broad and brilliant collection takes in soft rock tinged Balearic disco, bubbling house and then stripped back and perfectly atmospheric disco-tech from Zombies in Miami & Joseeph with 'Walking Home.'

The most direct grooves come from the dark, techno leaning 'That Escape' by Sedef Adasi, resident of the BLITZ Club in Munich, the twisted synth workout that is Super Drama's 'Friction' and the late-night drones of the meditative 'Cinderella' by Cantor. Zamal and Younger Than Me then explore deep acid techno territory on their fine contributions and Hard Ton, the irrepressible Italian from labels like Toy Tonics, then serves up stomping synth and vocal disco gold before much-loved house innovator Soulphiction closes out in fine style with the steamy and atmospheric, rough-edged house of 'Tedium.' The album comes with artwork by Daniel Rajcsanyi.