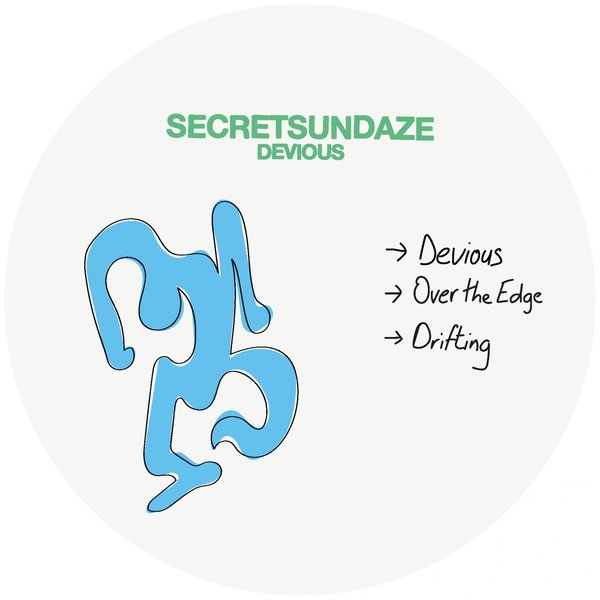 Having re-launched the Secretsundaze label last summer with their 'Stand Up' EP, the Secretsundaze production team make a marked return with the aptly titled 'Devious' EP. This follows on from a bunch of releases on the label from Silvestre, Carista, Eliphino and Joe Claussell.

Secretsundaze also recently started a new re-edit series 'Secretsundaze Edits' with a contribution from themselves and Ge-ology topping Juno's Bestsellers charts (no.1 All Genres) for a good stint of February, gaining love from the likes of Gilles Petterson, Mary Anne Hobbs & Antal along the way. The pair have also recently released on esteemed labels such as Live at Robert Johnson, Phonica and Mule Musiq.

'Devious' the title track, included on their recent Phonica podcast, has sleaze stamped all over it. It has a pushy yet heads-down, late-night feel with it's Model 500 esque squelchy bassline, offset by flourishes of live keys. 'Over The Edge' has a more steppy, UK, electronic flava complete with a playful, over-the-top drop while B2 'Drifting' is the soother of the bunch, rolling with a more laid back dreamy, introspective vibe.

Another strong and versatile EP from the Secretsundaze boys. We hope you dig!