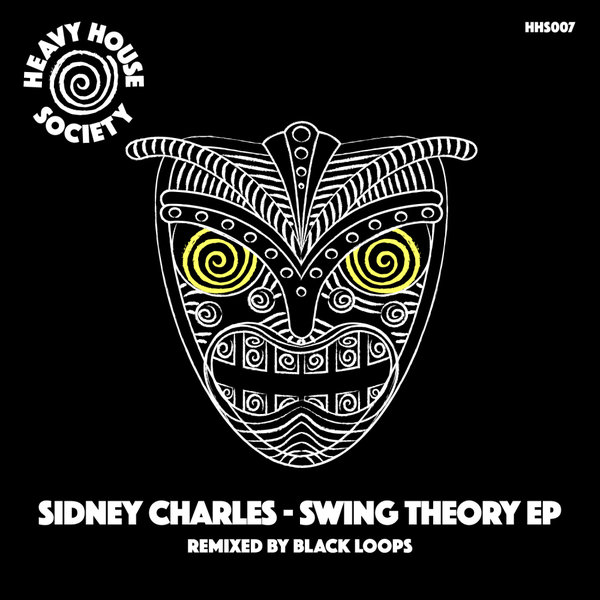 Sidney Charles' Heavy House Society labels turns up the heat for the summer with a new release from the head honcho himself. His previous release on the label garnered heavyweight support and acclaim from DJs and dance floors alike and his recent remix for powerhouse Ibiza brand, Do Not Sleep, is currently smashing the specialist store charts, and Charles has wasted no time in keeping the output and pressure up. It's quite clear what the prolific Berlin based producer has been up to during lockdown.

For his second release on his label, he has brought in the incredibly talented Black Loops, who is well known for his slick productions on labels such as PIV, Toy Tronics, Gruuv, Pets Recordings and Freerange to name just a few.

The title track of the EP, Swing Theory, is a delectable cut of minimal deep house. With shuffling hats, skipping beats, a grooving bassline combining with searing pad washes, short plucky chords and lead line, it delivers 7 minutes of groove in its purest form.

Having built himself a solid reputation as one of House music's most creative and progressive producers, Black Loops continues that form with an impressive rework of Swing Theory. He funks up the groove on the bassline, works in the key elements of Charles' original and adds an outstanding deep house cut to the package.

The third track, Sin City, is another deep and minimal house cut with intricate and delicately arranged chords, leads and beats, with ambient pads in the background, which stands tall amongst the rest

Once again Sidney Charles delivers an essential EP on his increasingly popular Heavy House Society...