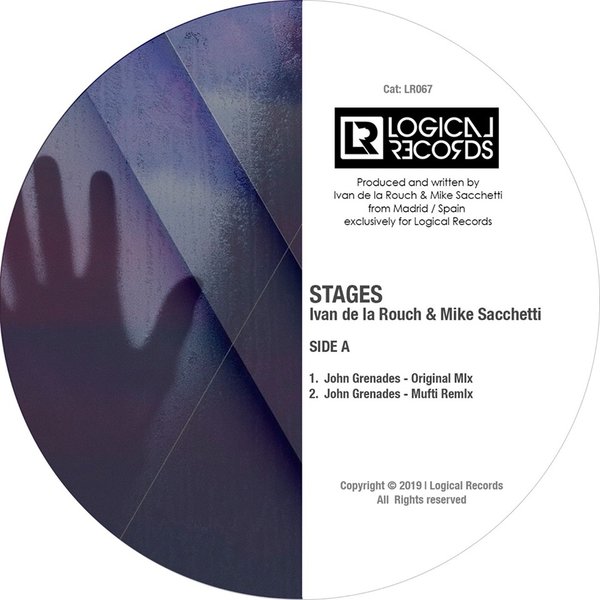 "Stages" combines a very diverse set of sounds, which will take you on a jouney through dark disco, listen out for EBM tweaks and sublime guitar riffs.

Side A brings you a blasting downtempo track charged with erotic grooves and dreamy pads called John Grenades, this one will be served up alongside a superb remix of Mexican Producer, MUFTI.

On Side B we crank the energy right up - This original track. Hammer takes us through a chugging trip with electric guitars and some acid house synths. If that right there wasn't enough for you, we are also bringing you killer remixes by Nein Records boss and Tronik Youth meister (Neil Parnell) standing alongside Label Boss Javier Busto, and Spanish producer Moo Moonster. For this animal release, enjoy.