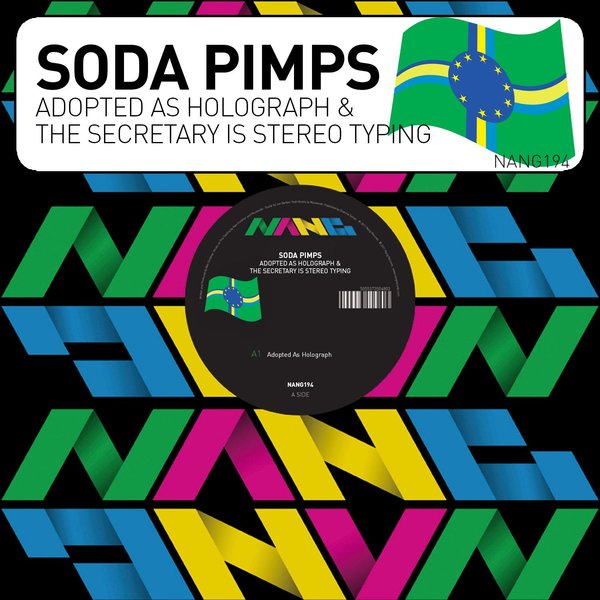 Adopted As Holograph & The Secretary Is Stereo Typing
Nang
NANG194 | 2019-11-15
The enigmatic duo Soda Pimps, make their return to Nang for their second solo release. Expanding on ideas from their debut Single "Angels 10 Fox One Away & Senga Beats (Best In You)", they continue to create a fresh combination of Nu disco and house.

The Bhutan-born Tandin Norbu sets the tone and rhythm of the release, by laying down crisp and defined drums followed a solid groovy bass line. "Adopted As Holograph" This is then superbly contrasted with the smooth flowing melody and dream like tones from the Chilean Timmy Jorje. This highlights the duos affinity with each other and creatively combines their individual strengths. The track is delicately layered with shimmering sounds from the sea, which take your imagination to a far away paradise.

The Second track "The Secretary Is Stereo Typing" opens with a ethereal soundscape that glides you gently into the punchy beat. Interweaving synth arpeggios and piano stabs create an uplifting atmosphere, before being exposed to a funky lead bass line. The occasional delayed guitar pluck helps keep the rhythm flowing smooth. This dance floor ready track, has a serious groove with a positive vibe.